Welcome to part 2 of the surprise birthday party,
which I shall dub "The Shocked Face was Worth It All."
Hahaha! I kill myself with my corny jokes.
But this is the face I'm talking about...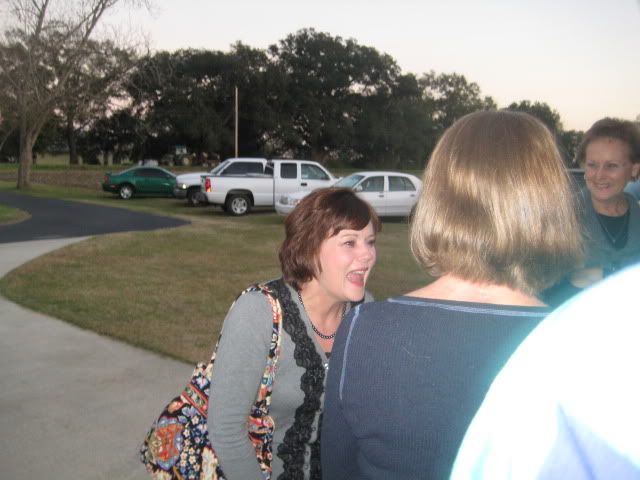 Here's the details...we had the partyat Adam's cousin's barn, and Adam's sister & cousin did a lot (most) of the work...we went with a "vintage" theme instead of an "over the hill"/black theme so that she wouldn't feel sad (and so we could decorate better). We told her it was a Scentsy party...which she believed entirely, and then had the barn door roll up with everyone in the room screaming surprise. But she didn't understand what we said. Haha. So Megan had to explain it was her surprise birthday party.
Here are some pictures: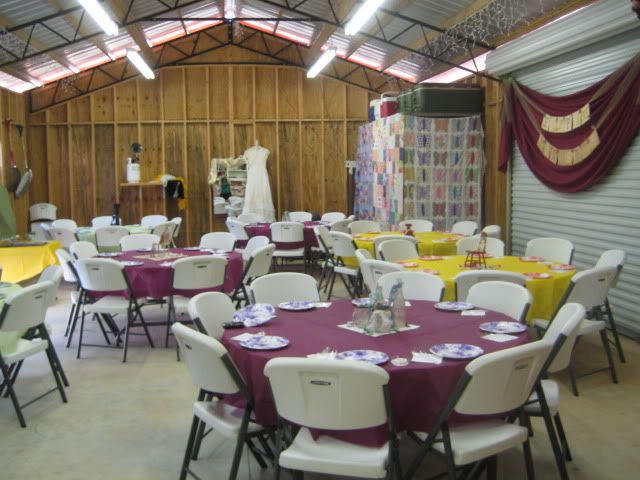 We had strings of pictures of her growing up as banners...and a beautiful vintage cake and collections of vintage stuff clustered together...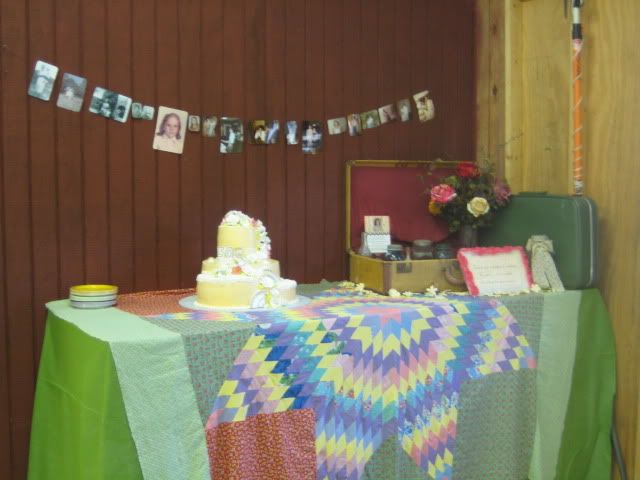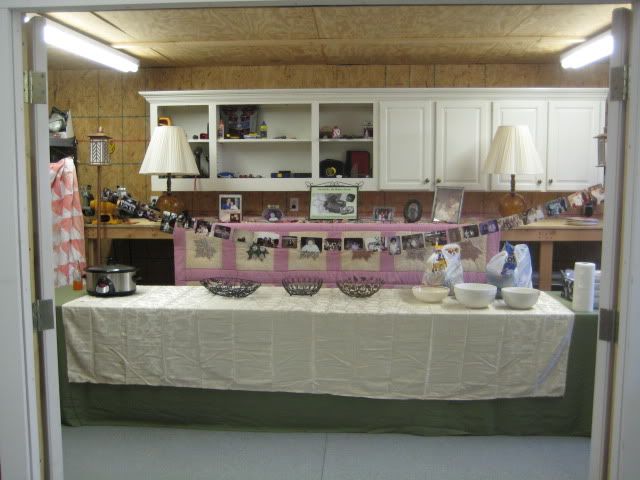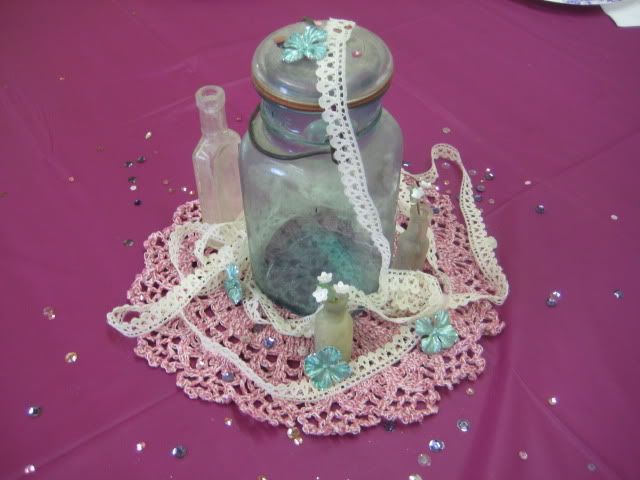 The sign in area...everyone made a card with a memory of her and I made a birth to present scrapbook of her life...
We made a photobooth with old, colorful quilts hung up on a storage rack...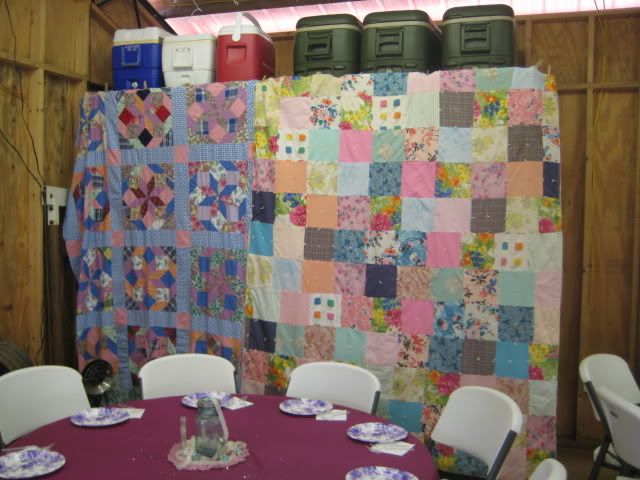 Like below, with a photo with the seven of us (though baby Barrett was barely even visible at this point!)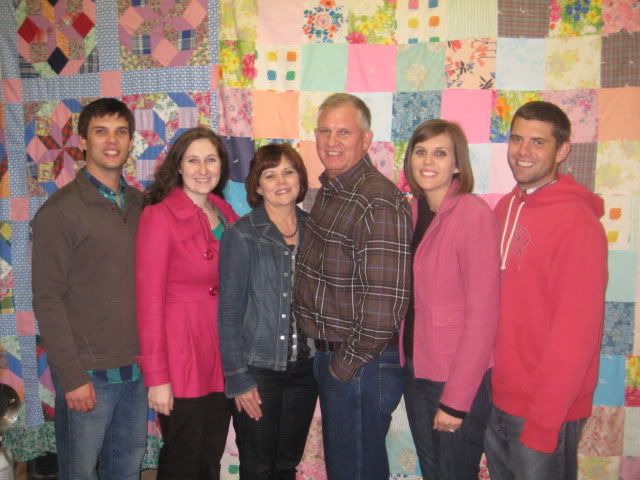 It turned out VERY cute. And she loved it.
And this concludes pt. 2, "The Shocked Face was Worth It All."
At some point in the future, I'll post the scrapbook of her life, and the memory book I made.
Enjoy your FRIDAY! :) Amber