Whew. This is going to be a long post. Finally, a couple months after the event, a recap of Megan's baby shower. At the time, we didn't know what she was having and we went with a gender neutral theme of birds/owls and a blue/green/yellow/kraft color scheme.
Krystal, Christina, and I came up with the idea to cover the poles throughout the room with little trees made from posterboard and rolled brown paper (crinkled up) with a smattering of birds on the trees and an owl (leftover from the invitations
here
) nestled in the "hollow" of the tree.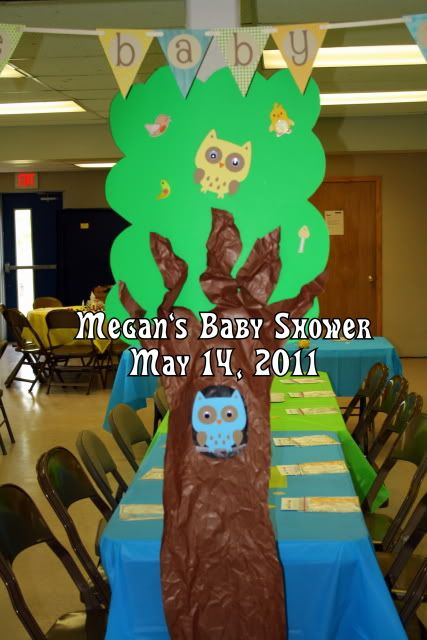 Here's a shot of the most of the room. We made the "Welcome Baby Trimble" banner with the Cricut and scrapbooking paper, strung onto ribbon. The tablecloths were alternating colors with either a painted stick tree or an apothecary jar with a bird in a bird nest with a banner (see a few pictures down).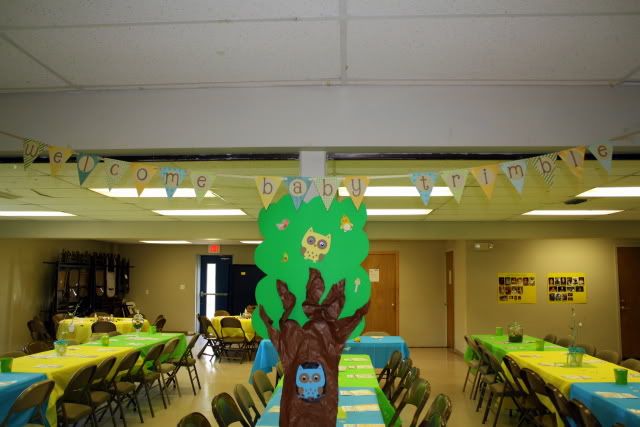 This is where the mommy-to-be and her mother (my MIL) sat...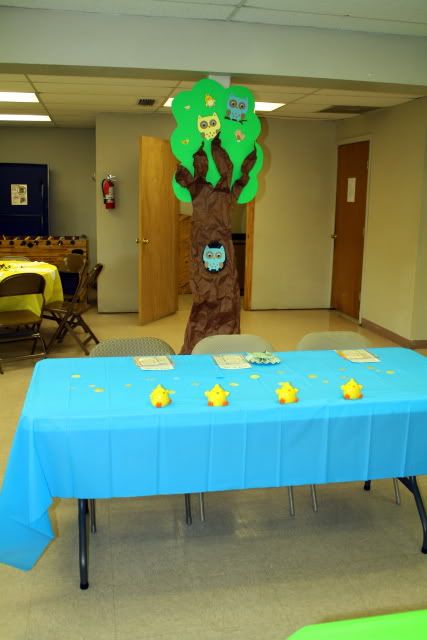 The mommy-to-be badge we made for Meg to wear.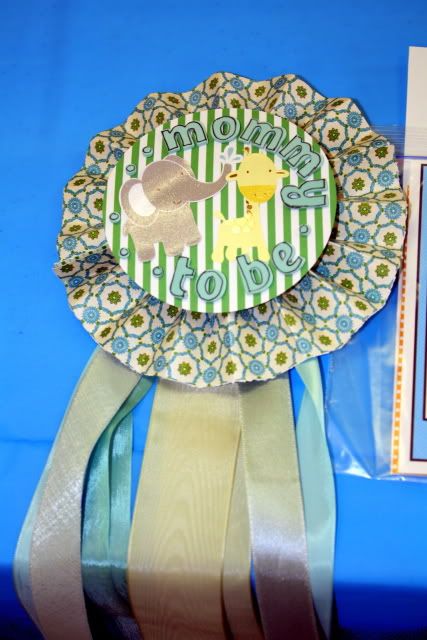 Here they are...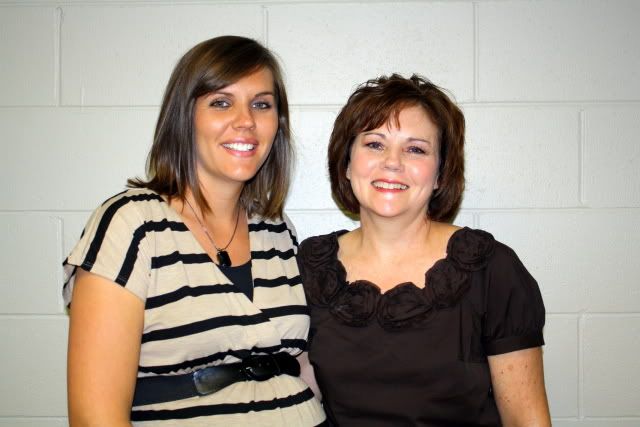 One of the games we played - matching baby pictures of friends and family to their adult pictures.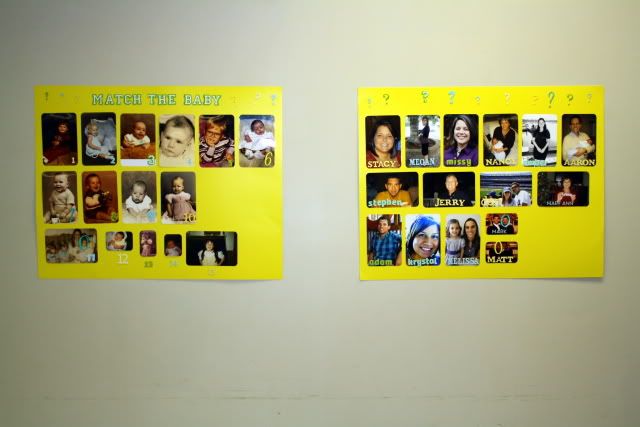 Maternity pictures and the thumbprint tree.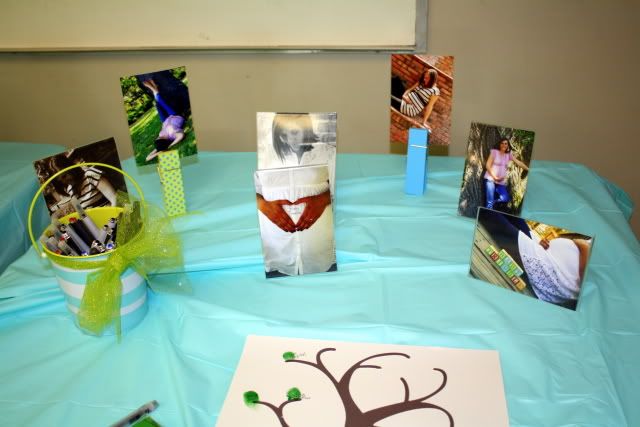 The prize table!!! Lot of AVON (donated by my mom - thanks Mama!), candy and a couple of $5 giftcards.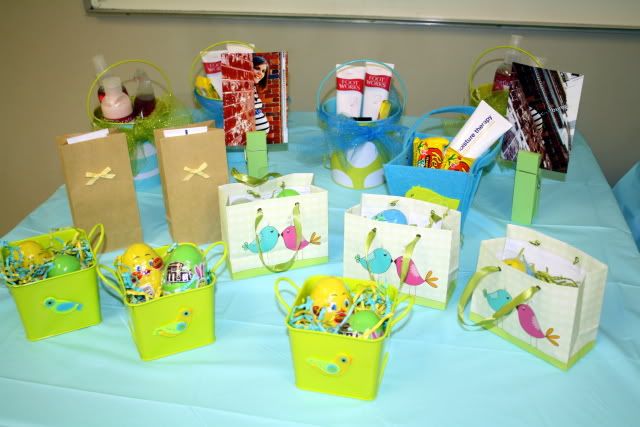 This was one of my very favorite ideas - the thumbprint tree. I cut out a Cricut tree shape, and had the guests put a green fingerprint "leaf" onto the branches with their name underneath. It started out like this...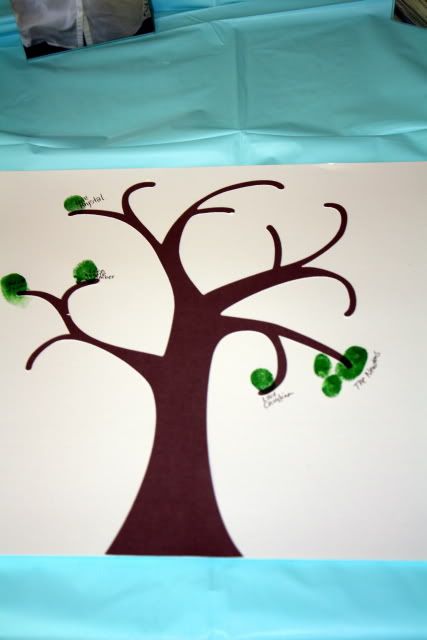 And started to get really full of "leaves" - we took this to the family shower too, and then I framed it - pictures of that soon.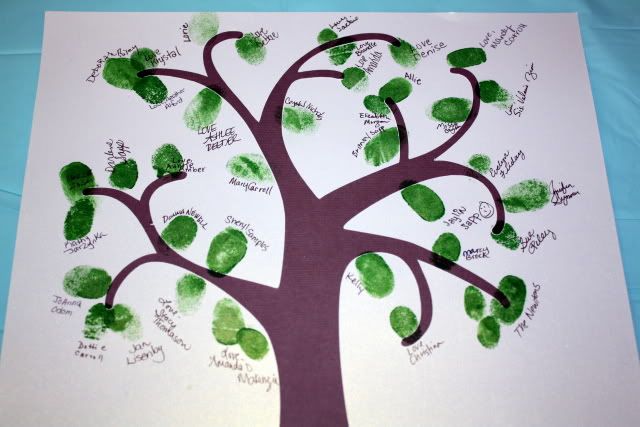 Oh dessert. We went a little craaazy. Haha...actually, the whole shower is crazzzy over-the-top. What can I say? I was so excited for my new little niece or nephew! :) We had two tables of dessert - one was a cake/cupcake table and the other was just jam-packed with all sorts of yummy goodies...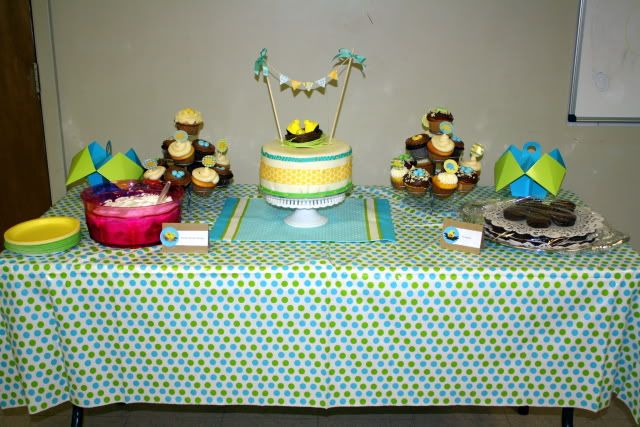 Here are the two tables side-by-side. The banner says "Have a sweet tweet" and the green poster is Meg's weekly pregnancy shots...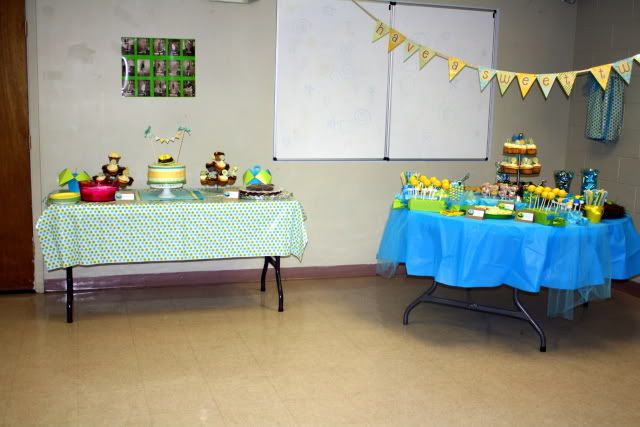 Close up of the dessert table...
I made about 75 cupcakes (three flavors - chocolate, vanilla, and lemon), some with a "nest" theme. I looooved making these - it might have been my favorite part. I made little toppers with an elephant punch and leftover punched circles from the scraps of the papers I used to make the banners...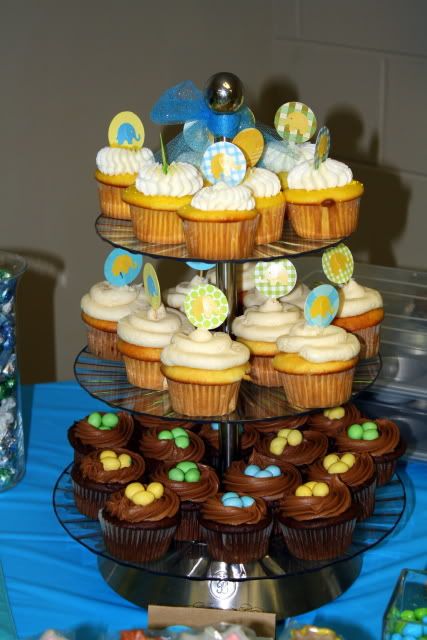 Some had white chocolate shavings to form a nest, and on some I piped the icing to look like a nest, complete with chocolate egg candies to make the eggs.
Christina's mom made the cake, and I made a little banner topper with with two birds in a nest with the "baby" egg...about to hatch! Oh, I know. The cheesy cuteness is ridiculous! :)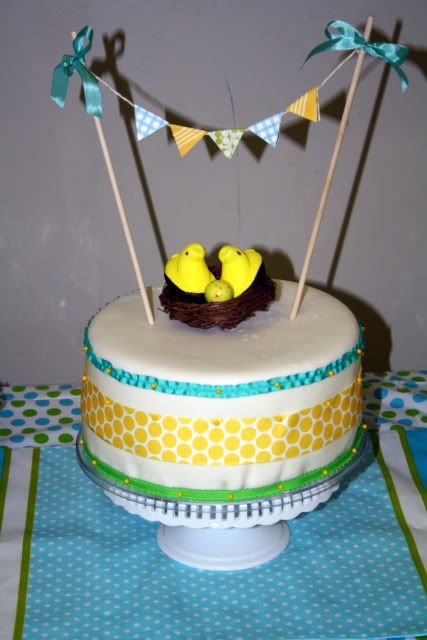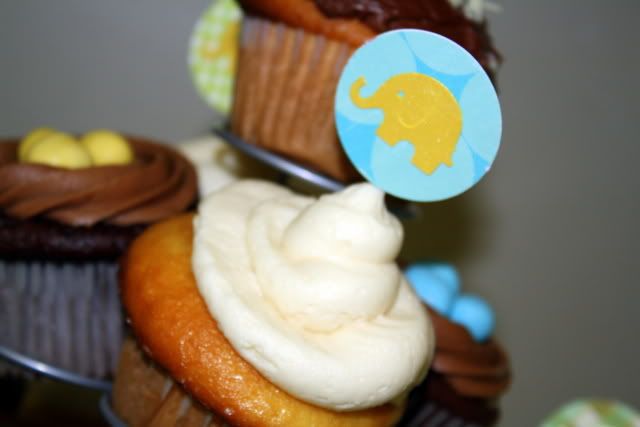 There were other handmade sweet "tweets" - chocolate nests nestled in a wreath "nest" (how many times can you say nest!?!)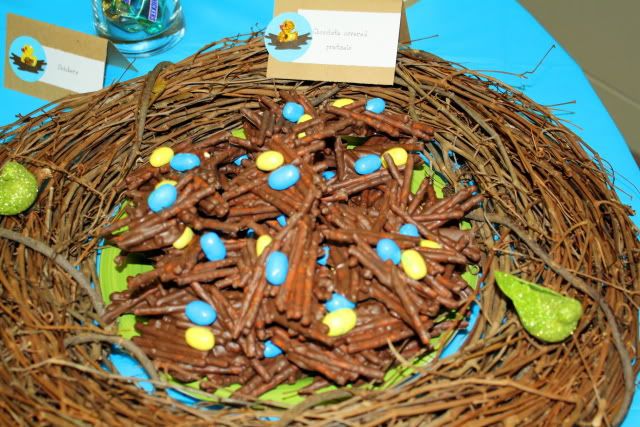 Chocolate covered pretzels and marshmallows...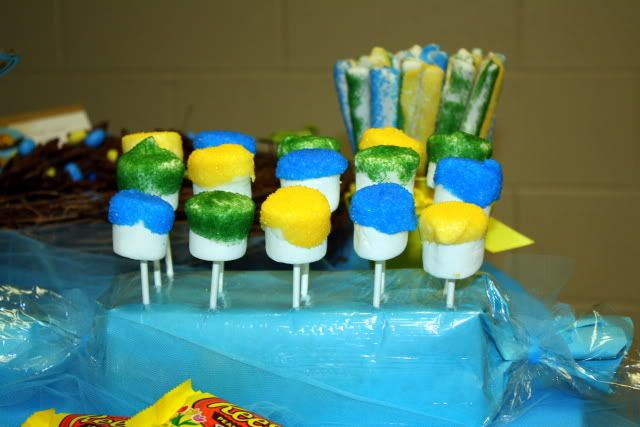 Handmade chick cake pops by Sis. Jennifer - they were soooo cute!
Table centerpieces...
Jackie came over and helped us paint the "stick trees" - thanks for the help Jackie!! :)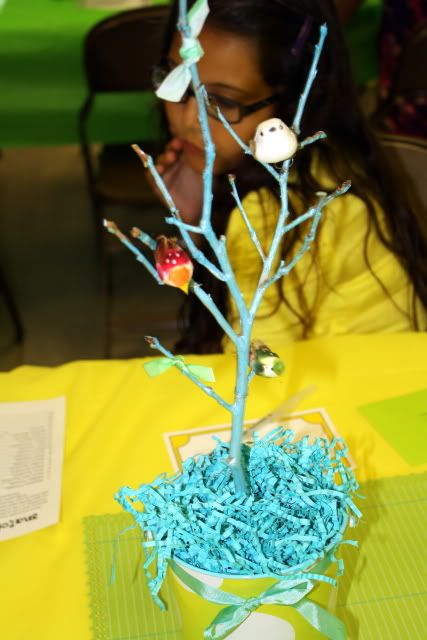 Our second game was to have groups of two to three make onesies for the baby...I brought a bunch of supplies (fabric paint, pre-washed onesies, pom-poms, felt icons/sayings, buttons, fabric markers, etc.)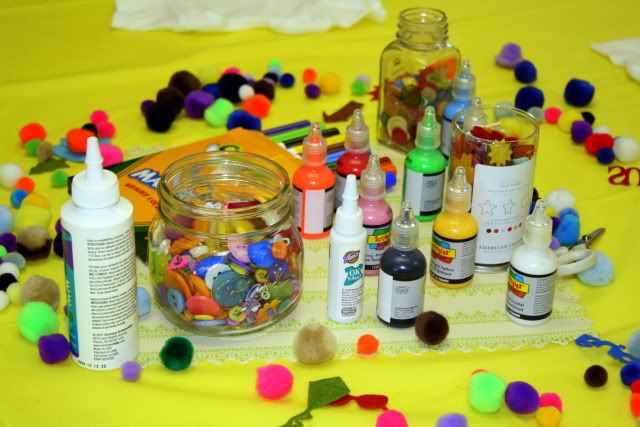 We let Taylor be the judge (a 4 year old) of which one she thought was "best" - this one was the winner...made by Stacy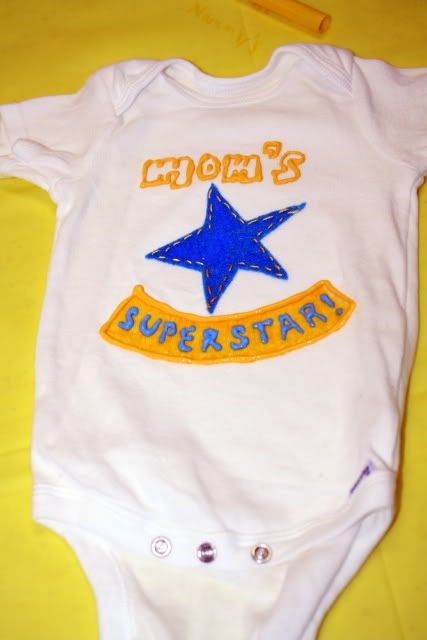 And this was another one I loved...there were so many cute ones, but since I already have so many pictures...these are the two that made it to blogland...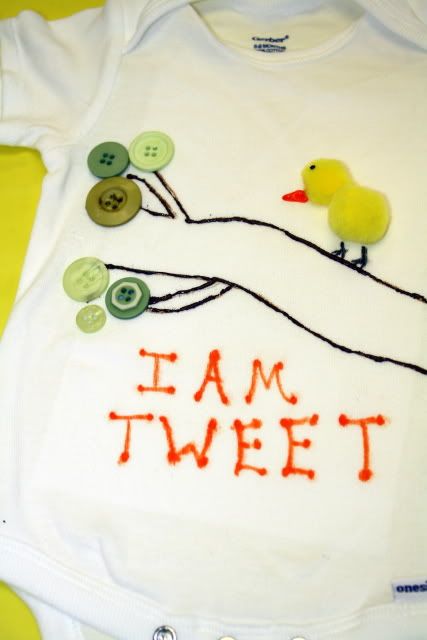 There were many presents...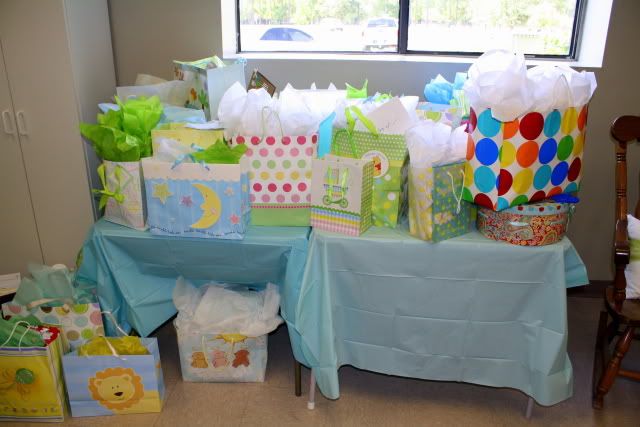 This one being my favorite (ha! because it was mine...hehe!) I had a verrrry crafty lady at the church make these little crocheted animals for me to match Meg's baby room...if you want to buy some, here is her
blog
(here's a link to her
store
as well! She makes custom orders and does great work! :) )
And one with my girly-girls...oh how I loooove these two sugar-muffins.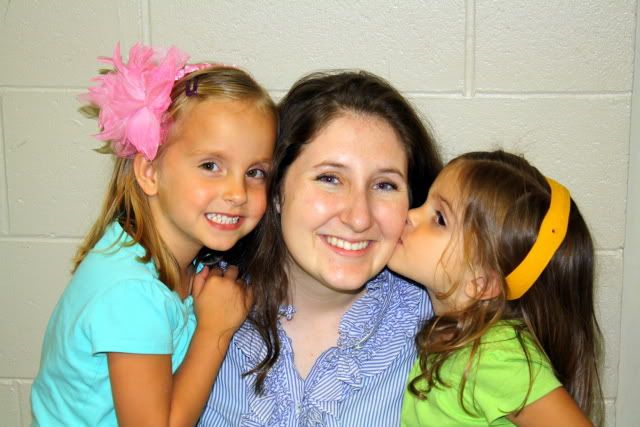 Krystal & I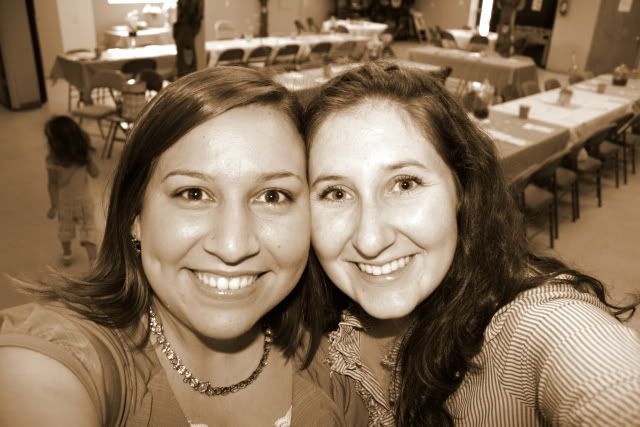 We had so much fun doing this shower...it was so over-the-top, but it will probably be one of the last big showers I throw since most of my friends are married and have already had kids... It was a fun chance to get together with friends and work on it, when we'd otherwise have been too busy to just get together. And it turned out, so, so cute. And I am definitely a sucker for cute.
You were and are so loved, Meg. As is baby Bear!!!! It was all worth it! :)
In another post, I will post the baby book I made of the shower and framed fingerprint tree...until then!
Amber