Boy, it's been a long time. I have been so busy studying and soon, we will be moving and the combined effect of those two items along with a full-time job and life responsibilities...well, you know how it goes, the less necessary things take a back-burner...I do have quite a bit of things stored away to share on here...whenever I get a chance! Hopefully soon, as this Tuesday will be my last CPA test IF I pass, which I sure hope I do!!!! I have put a lot of time and prayers into the entire CPA testing experience and would be SO grateful if I can conquer and be done. I actually like learning, but the whole balance life and full-time studying is kindof just tough.
Anyways, this card today is back from a month and half ago or more for one of my co-workers who celebrated a birthday...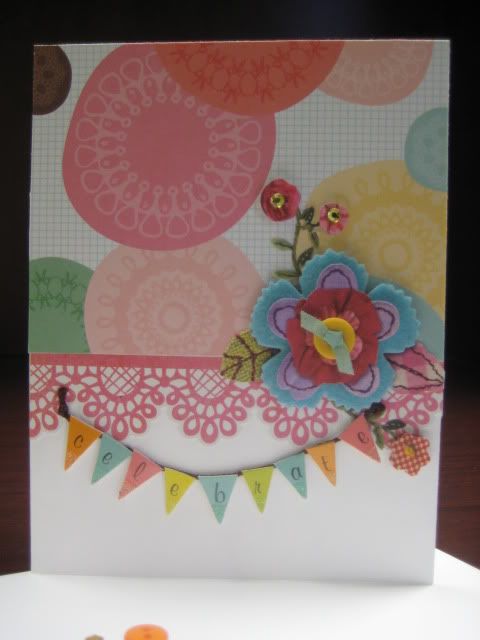 And of course the matching envelope...
There was another co-worker with a birthday close by and we celebrated them together...someone had gotten her a storebought card, but I "embellished" the front of her envelope too to match! Ha...reminds me of my highschool days when I "matched" all my clothes, socks, undergarments, purses, and hair accessories. Oh, those good ol' carefree days when I had all that TIME!
Hope you have a great weekend! See ya (hopefully) soon!