On the actual day of my birthday, Adam and I went out to Pier Park to have a little fun...a Five Guys burger (mmm!), and bought a few little things (like a dress shirt for Adam for $.80 at JCPenneys!!!)
Then on the following Thursday, I went with these two cuties and their mama to Pier Park again, but this time for a Red Robin burger and some rides at the Miracle Strip at Pier Park...my camera was a little foggy (it was so hot...to me at least!)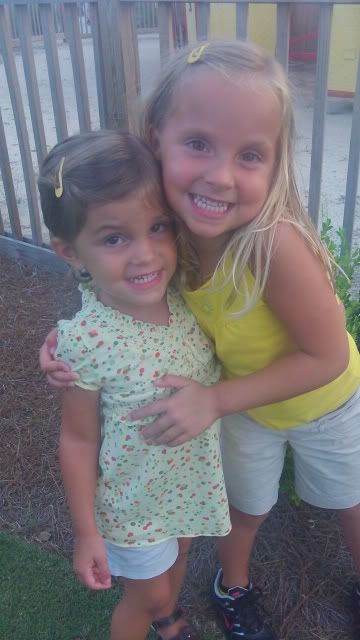 The giraffe...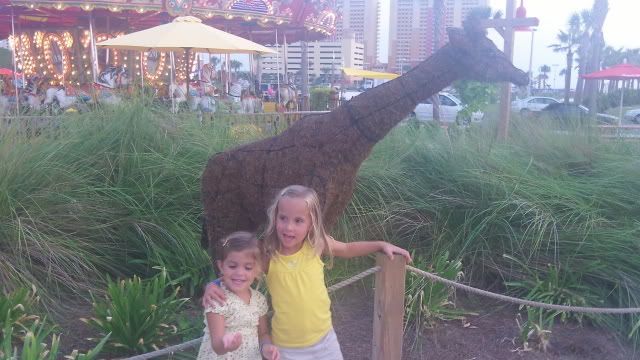 Guess which one is Auntie Amber?! Oh yes, the white hand is hers! Haha!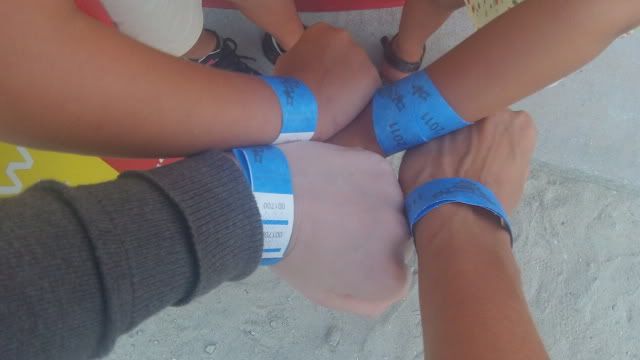 At Red Robin...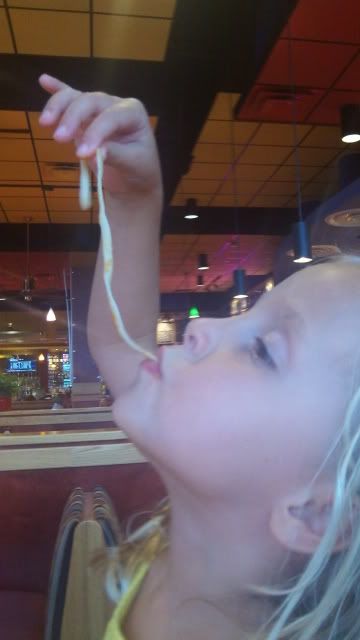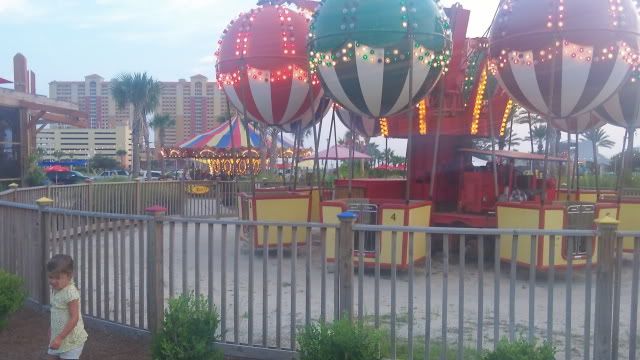 with Ming-Ming...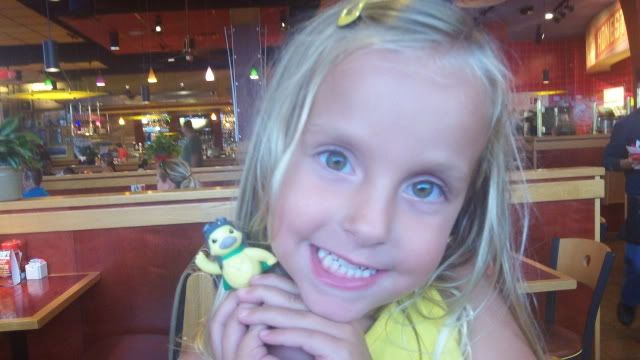 My favorite little girls...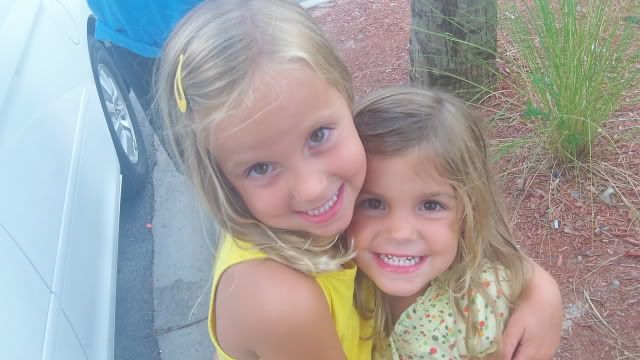 Kids are so funny. They instantly lighten everything. I (bravely) rode the ferris wheel with these two on the ONE condition they did not rock the seat...I am mildly (ha!) afraid of ferris wheels BECAUSE of the following reasons:
1. I remember my mom talking about getting stuck on the top of a ferris wheel and always being scared of getting "stuck" on a ferris wheel.
2. MAINLY, because when Adam and I were dating and I actually rode a ferris wheel, he ROCKED the seat so much (on purpose because I was so scared!) I seriously thought I was not going to make it off the thing alive.
Anyways, since then, ferris wheels are NOT my thing. So of course Uncle Adam rides the ferris wheel with Taylor at the Peanut Festival and so she and Tori call me a chicken. To prove them wrong, I rode it with them at Pier Park. I was scared. Taylor told me...I don't like it when you are scared. She then asked me, are you a lot, lot scared or a little scared? I said a little...and she moved...and I said, okay, A LOT! And she said okay, if you are a lot scared, I will be really still. She also kept saying things like look at the ocean it will make you feel better. Ha!
Well, I made it (obviously). On the next ride we got on (the Scrambler), Taylor looks at me and says I know Uncle Adam is mean to you, but I love you (and proceeds to hug me). I said WHAT?! Uncle Adam isn't mean to me! Why do you say that? She said, because he rocks the ferris wheel seat even when you are scared! I tried to explain that he was picking on me because he liked me, but she said..."Still, it's not nice."
Haha...well, what do you say to that?
So hilarious. I am still laughing about it!