Our sweet nephew after his baby dedication at our church. (Somehow I don't have shots of the whole family on our camera?)
But I do have lots of shots with the #1-Baby-Bear-Hogger...UNCLE ADAM!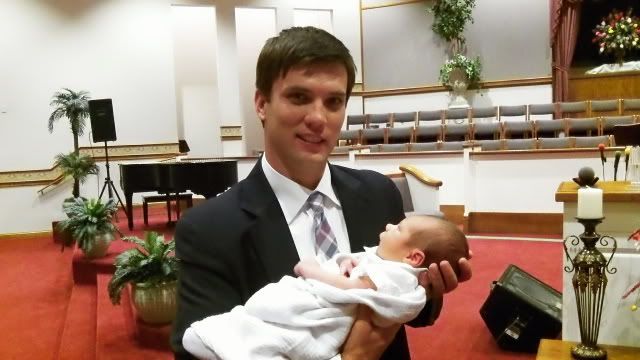 Oh little bear...your Uncle Adam loves you so much!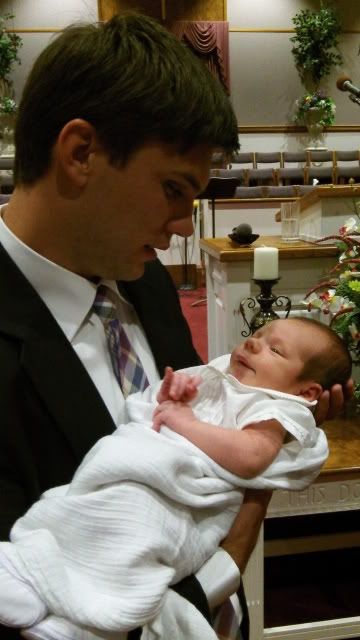 He wants to be around you all the time...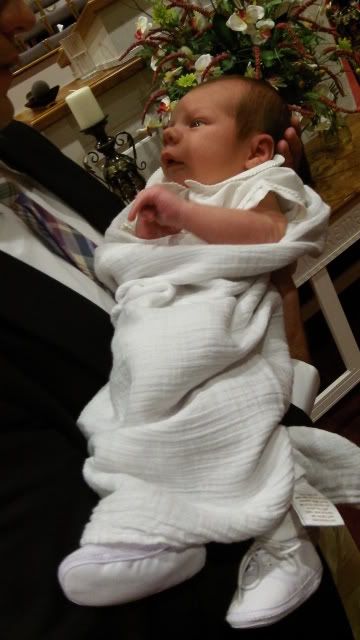 And, well, he
hogs
you. Pretty much unashamedly.
But scrapbooker Auntie Amber doesn't mind...cause she gets lots of pictures of you AND Uncle Adam...
Which, well...is sortof a miracle! Good work, baby Barrett!