A long time ago (though it feels rather like yesterday!), the girls came over to spend the night. There was lots of games & giggling with Uncle Adam and an hour of trying on Auntie Amber's different headbands and posing for pictures.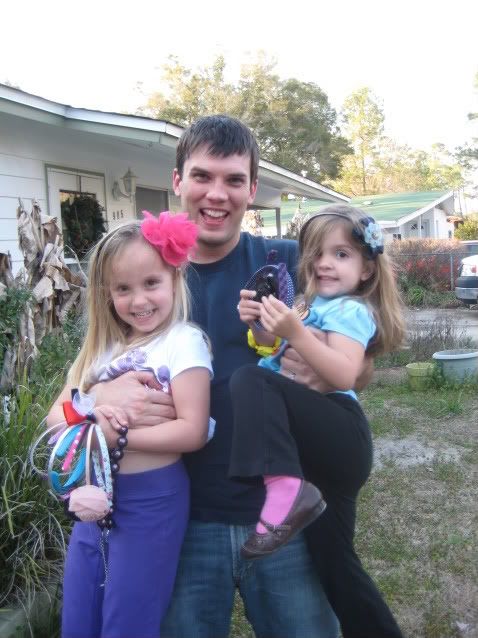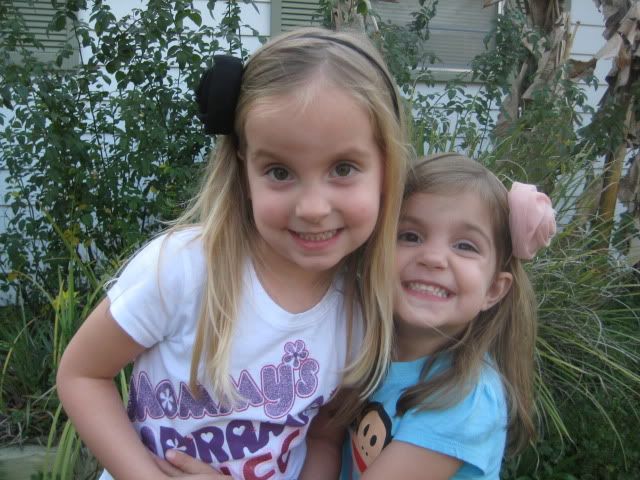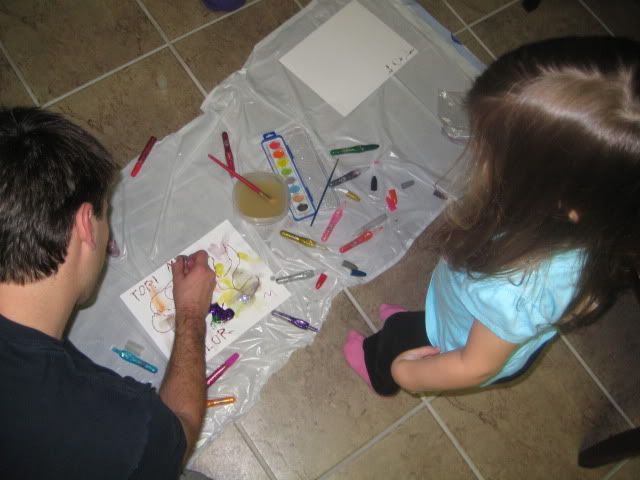 And there was glitter glue painting and watercolor painting...WITH UNCLE ADAM!
And tomatoes, with cheese, tortellini and parmesan chicken with Mountain Dew (!!!) for dinner!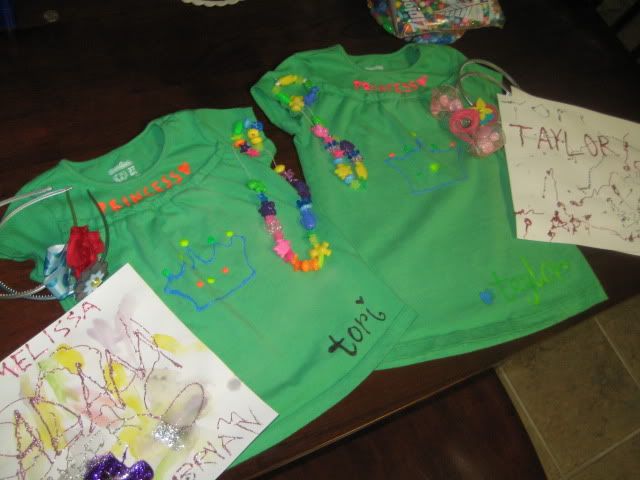 And fun, imperfect t-shirt making and headband making along with rainbow necklaces and bracelets to match their Sunday dresses...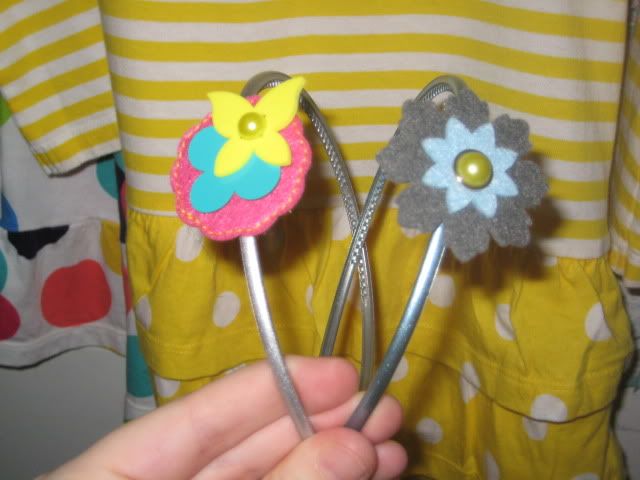 There was also yellow painted fingernails (& toenails) with glitter on top (which you can see slightly in the picture above), because Taylor & Tori know the best way to go - glitterfied!
I don't know if you can tell, but I love my little girlies! ;)
Have a happy Wednesday!!