So a couple weekends ago, Bryan and Melissa and Adam all played in a kickball tournament and I tagged along to watch these two cuties....oh the AGONY! Haha! Just kidding! We watched Mama practice for about 2.300053 seconds and then Taylor decided to start taking pictures...
"Smile, Tori," she says...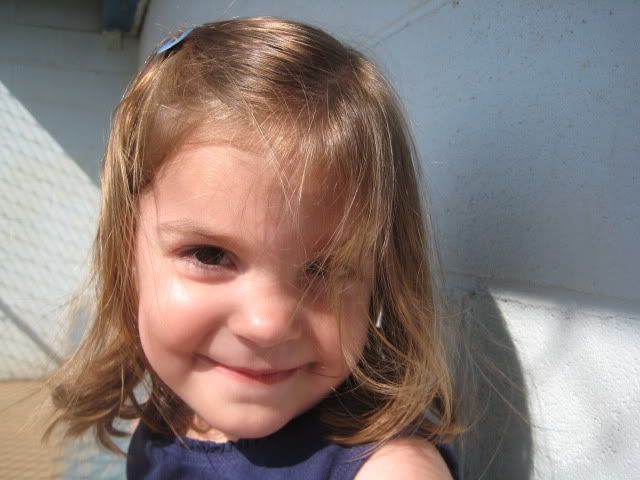 "Okay, Tori, let me take a picture of your nails. Here, lay them out pretty..." she says...