months after the occurrence, I present...Taylor's birthday, part two. I can't even believe so much time has gone by and I haven't blogged this!! It was definitely one of the highlights of 2010 for me. We had a special birthday party/dinner for Taylor on the actual DAY of her birthday this year in part because Grandpa & Uncle Adam had to miss her birthday party and in part because I had told her all year every time we went to Dairy Queen that I would buy her an ice cream cake for her birthday...so we went to Red Elephant to eat and celebrate.
She was such a happy camper.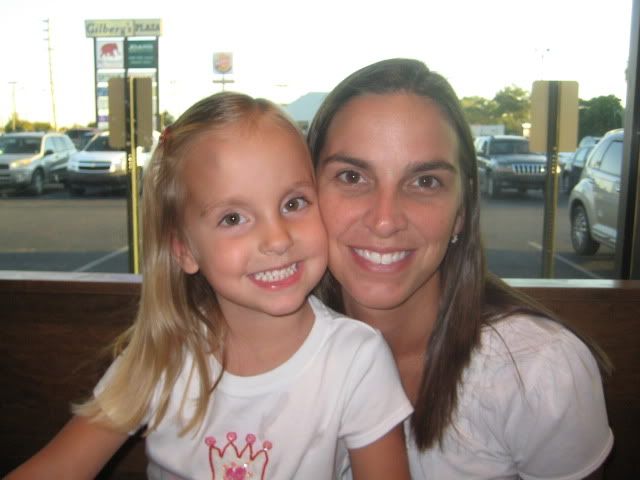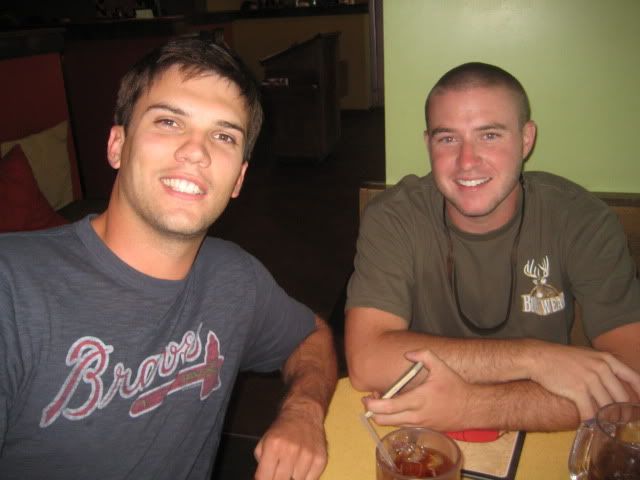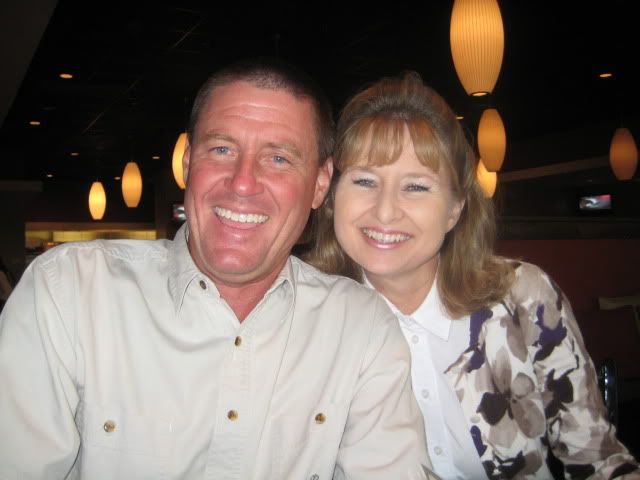 I just loooove this picture of Adam & Taylor...I have it at work - aren't they both rather photogenic?!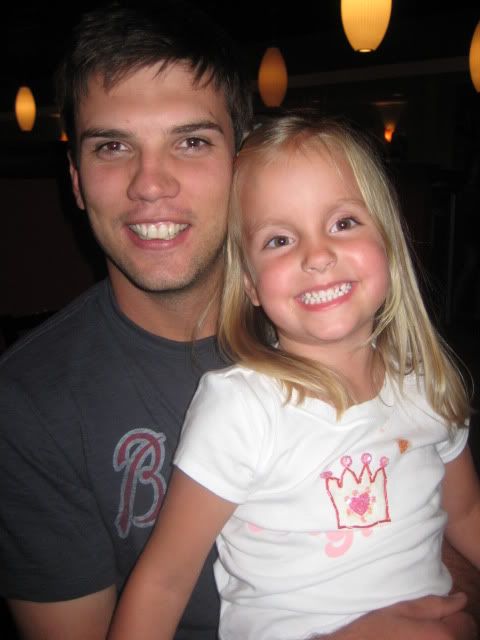 Somehow she got up into the windowsill and started posing. Haha! Watch out, teenagehood, here she comes!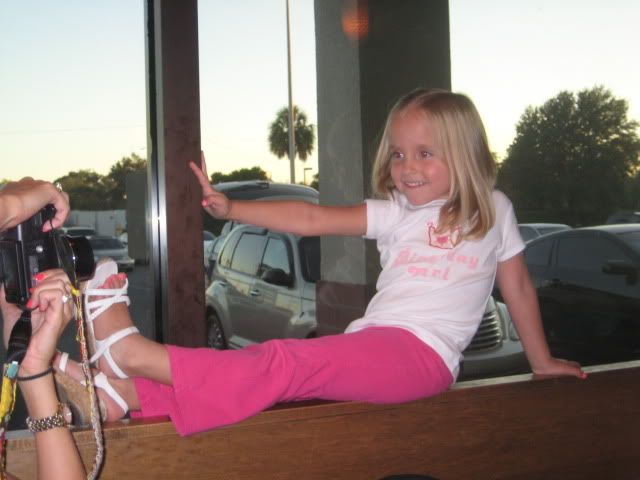 Then Grandpa started playing a game...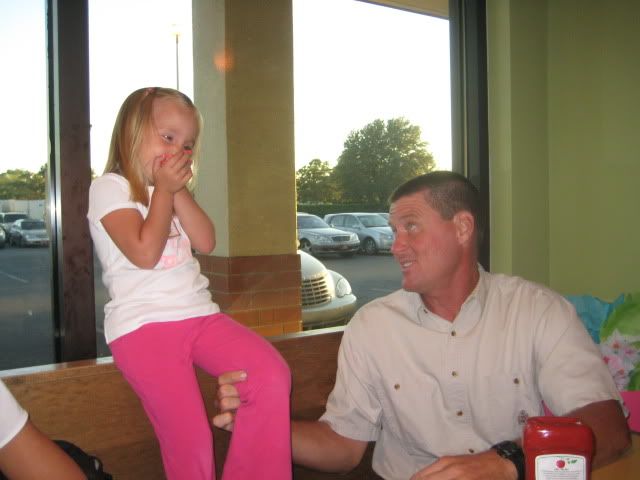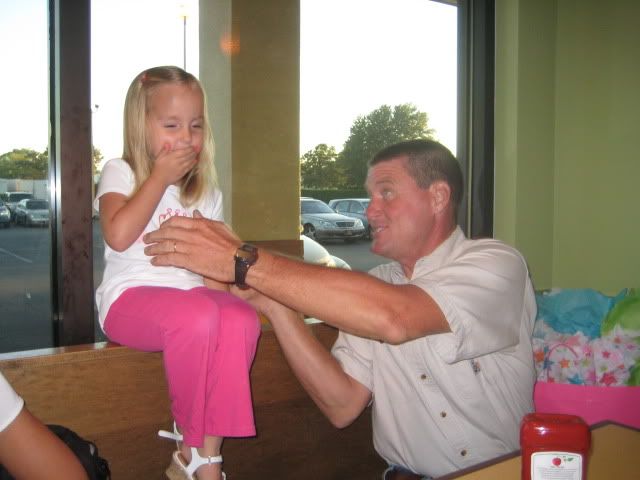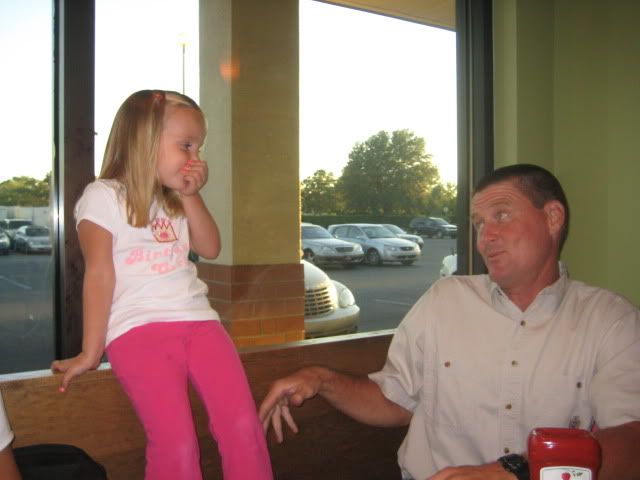 The tried and true "I'm gonna get you and tickle you" game. Which, obviously, was a hit with Taylor.
She had her nails painted with her mommy earlier that day...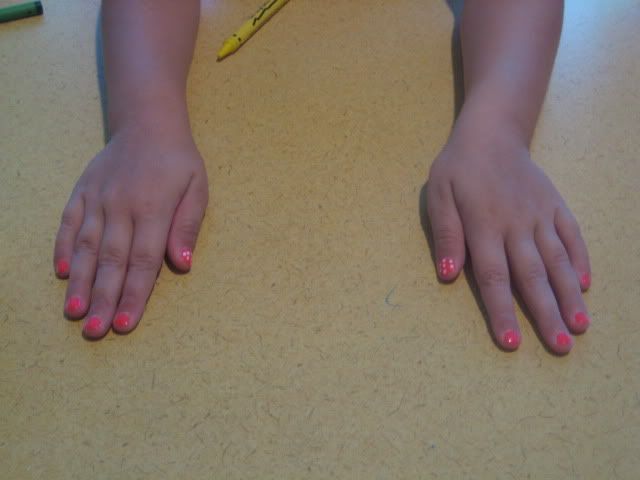 And had went to the beach...
Then there was the cake. Oh I was so frustrated about this but in the end, she was so happy with it, it really didn't matter, but suffice it to say - instead of a clashing, odd looking cake, this cake was SUPPOSED to be PINK with a totally different inside. I was soooooooo disappointed. BUT I got over it since she was so happy.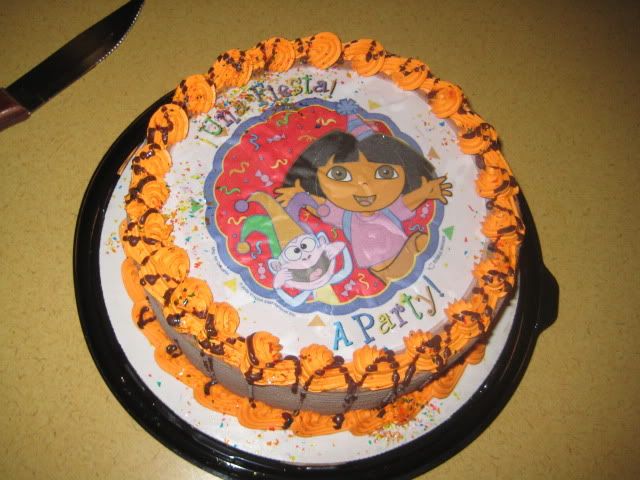 She ate Dora's face.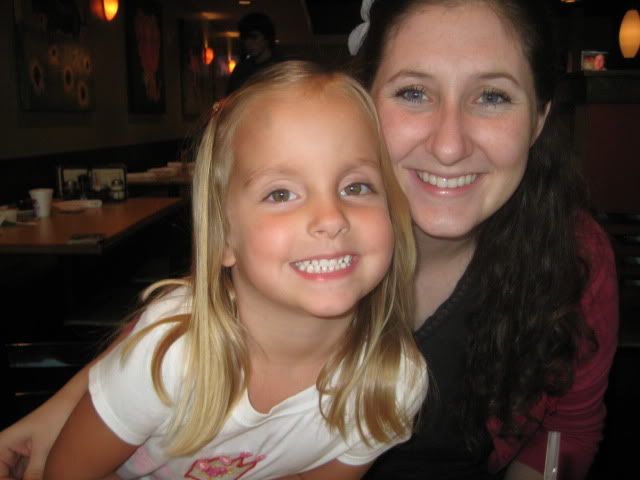 I hope that when Taylor is older and looks back at all these photos, that she remembers how much she was and is loved! =)