Supplies Needed:
Hairclips (got mine at Hobby Lobby for around $1)
Quick dry glue, preferrably fabric glue such as Fabri-Tac
Ribbon (I used
GCD Studios adhesive ribbon
, but you don't have to, you can just glue non-adhesive ribbon)
1. Adhere a piece of ribbon onto top of hair clip, leaving a small overhang to wrap underneath.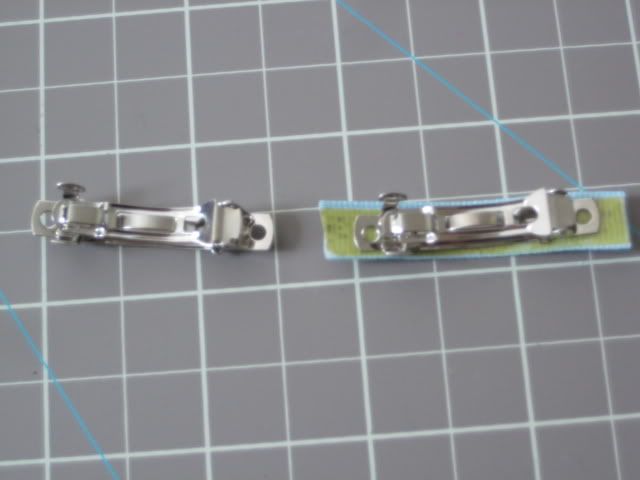 2. Wrap ends underneath. (I used a dab of glue - even with the adhesive ribbon - to attain a more permanent status, since after all, this is for children!)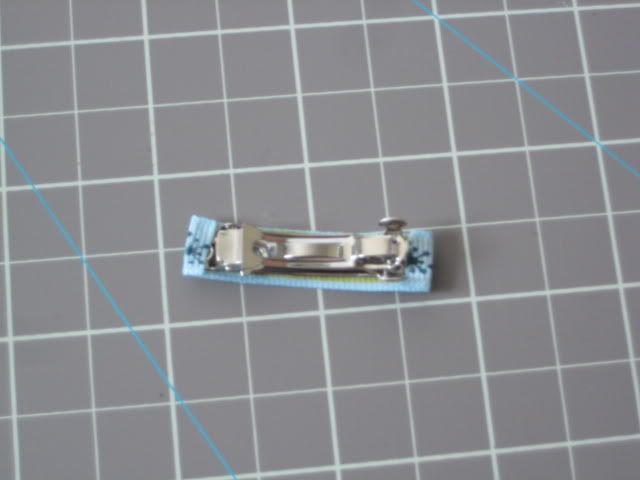 3. Cut a strip of ribbon long enough to create two loops. If you are using adhesive ribbon, don't pull the whole piece of backing off, but instead cut out the middle and ends (so that your bow won't be flat and stuck together).
Step 4: Create looped piece, and cut another small piece of ribbon to wrap around the clip and looped piece. Pop out the little piece along the top (see picture below) so you can secure the looped piece easier.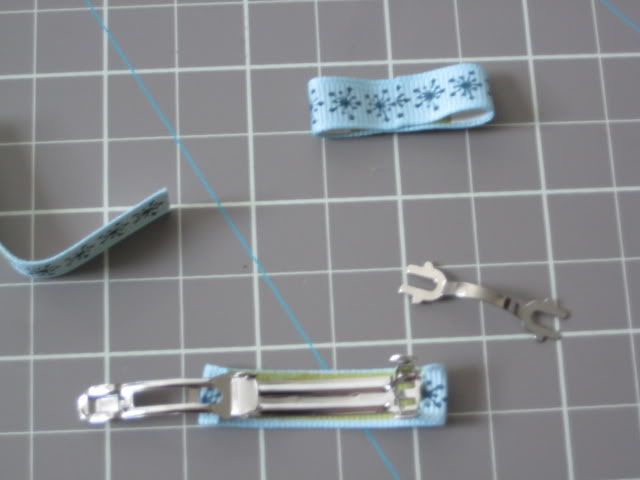 Step 5: When attaching pieces, I just added a dab of fabric glue to each step (the ends, the looped piece to the top, and the wrapped piece) for extra sturdiness.
Step 6: Voila! Make an army of these little cuties...they are so easy! =)