...are on my mind today. Along with many other random, rhyming things.
Here are a few quick layouts:
Mmm! Loving GCD Studios - everything here is from them!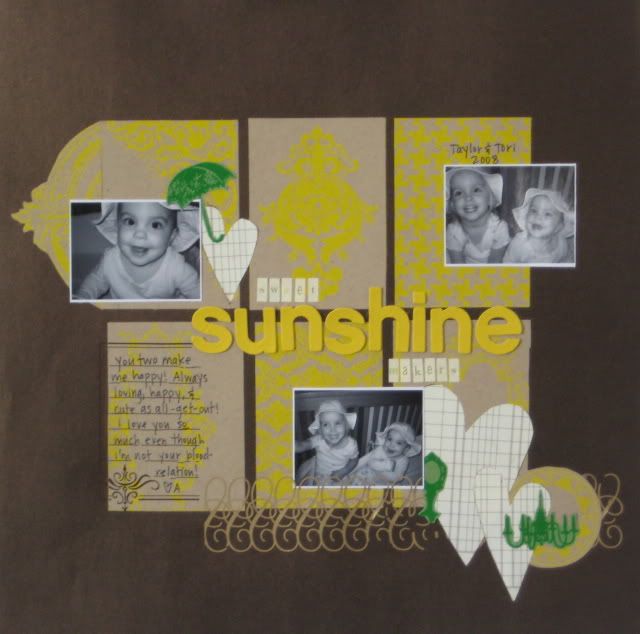 This is a mostly Hambly layout - with some touches of vintage ledger paper, MM alphas and American Crafts vinyl thickers (made this one for NSD).
Happy Thursday! =) Amber