So since we don't have any kids...and since I have so much STUFF, we turned our spare bedroom into a "hobby"/study room. Mostly it's overwhelmed by my scrapbooking supplies, but as we're trying to sell our house, it had to go through a major new year's purge. Here's some "worse-before-it-gets-better" shots.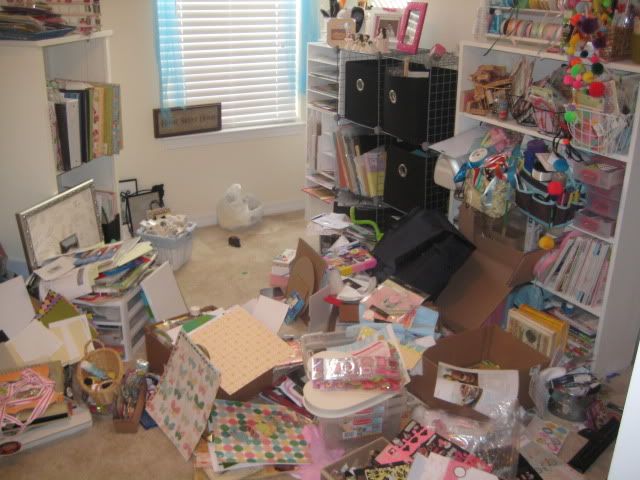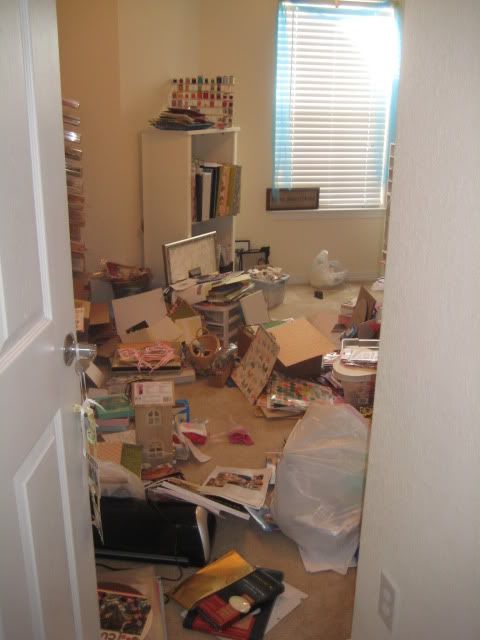 About halfway through...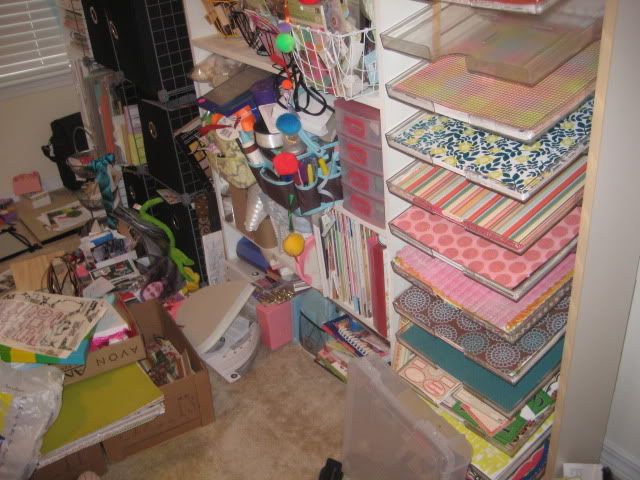 Finally clean!! I bought a foldable six foot white table until I can commit to a desk that I REALLY like. Most of the stuff in here was bought at yard sales...altogether I think I spent less than $100 for all the major stuff. I love yard sales! =)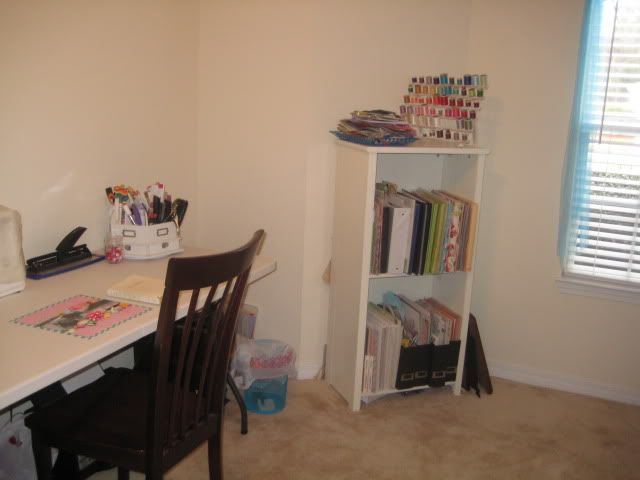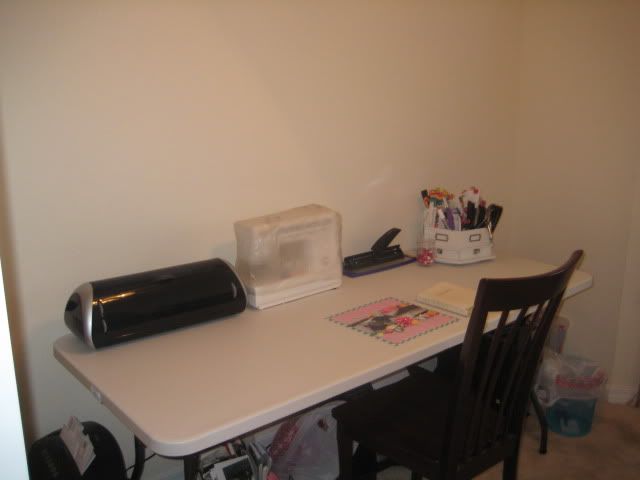 I got the big bookcase for $10 at a yard sale and I got the tall paper organizer when our LSS closed...it was my "big splurge" at around $50.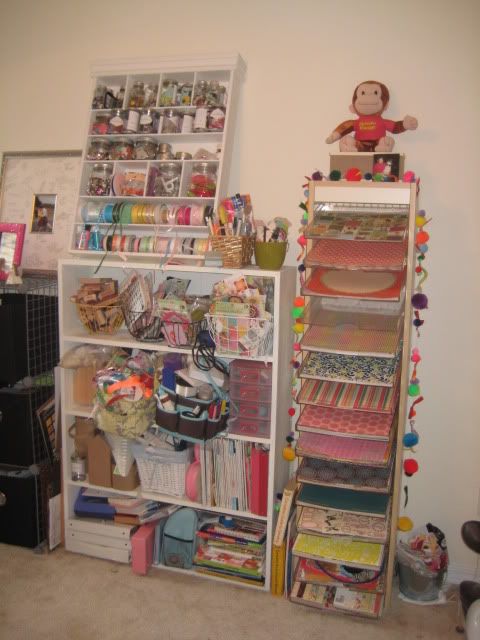 I got these cheap-o bin deals for $15 at Bed Bath & Beyond (actually, I used a gift card so technically it was free!)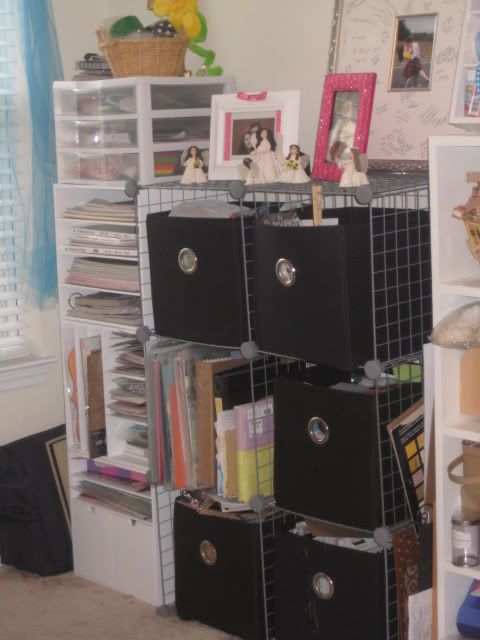 I always love seeing other people's space, so I thought I would share mine too. =) Enjoy your day!