This was my first day of work outfit. I bought a pretty, bright yellow ruffled shirt, but chickened out on wearing it the FIRST day. Ha!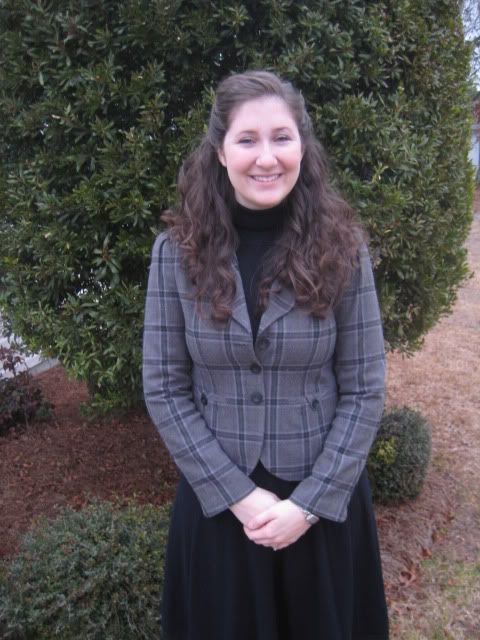 I had a particularly good hair day, which was a relief, all things considered. =)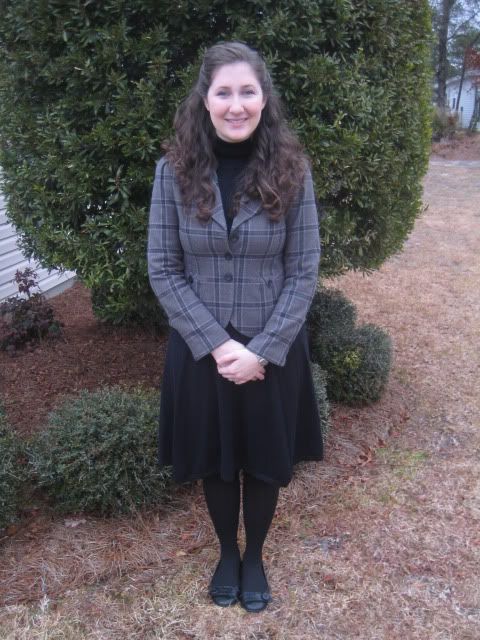 Blurry but what can you do? A wife only gets exactly two pictures before the patience wears out...I just have to learn to have the settings perfect if I want a good, unblurry picture of us...you know, TOGETHER. Haha! I'm kind of kidding...he would have taken more on this
particular
day, but
I
had to leave!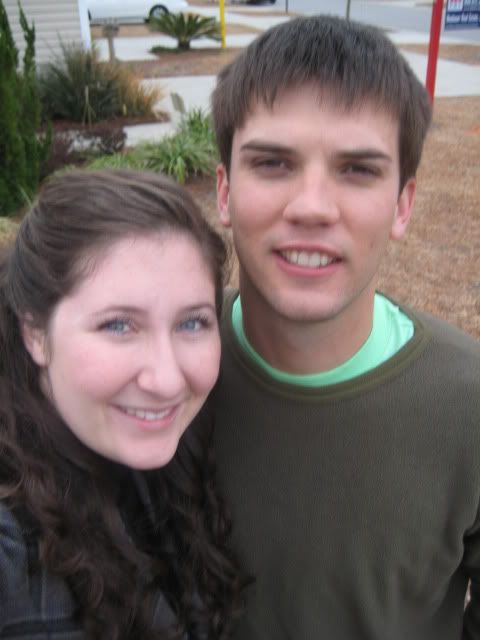 My parents and my Nanny & Pops sent these to my work...I was *SO* excited! =)
Well, that's all folks. I worked on quite a bit of crafty stuff over the weekend, but it's mostly stuff I can't show yet...hopefully soon! =) Have a good day!