I think I may have to do a part three! I have TOO many pictures...
Adam & I with lots of lovely red eye and flash glare....hey, what can you do?? I just don't have time to edit all these! HEEE!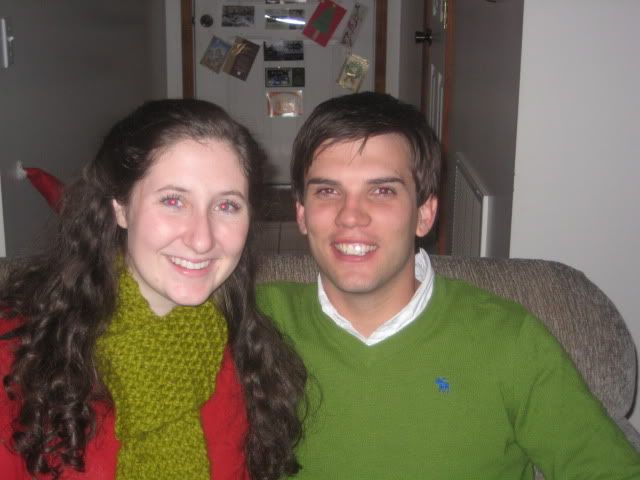 Me & Daddy!
Bryan looking at the scrapbook I made Melissa of the girls.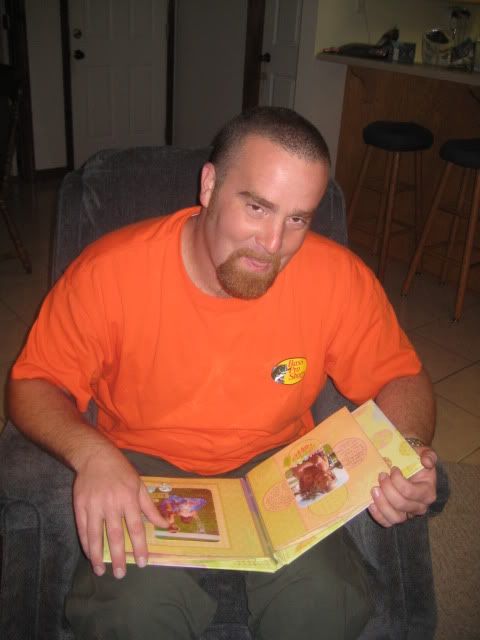 My Mom and Dad love babies too...a lot.
The Taylor & Tori dolls...I was SO excited about how the pigtails turned out! =)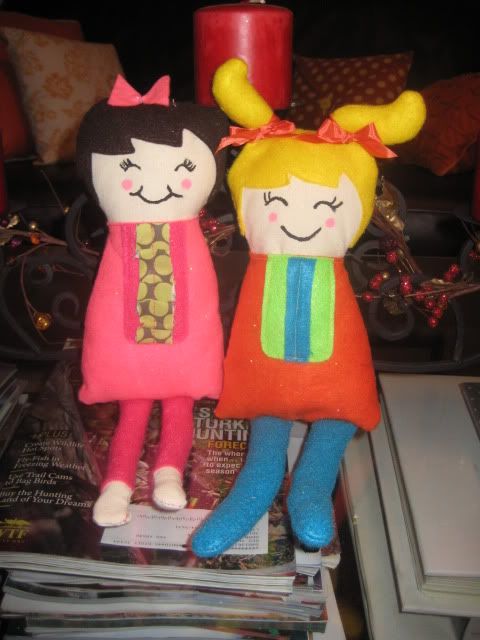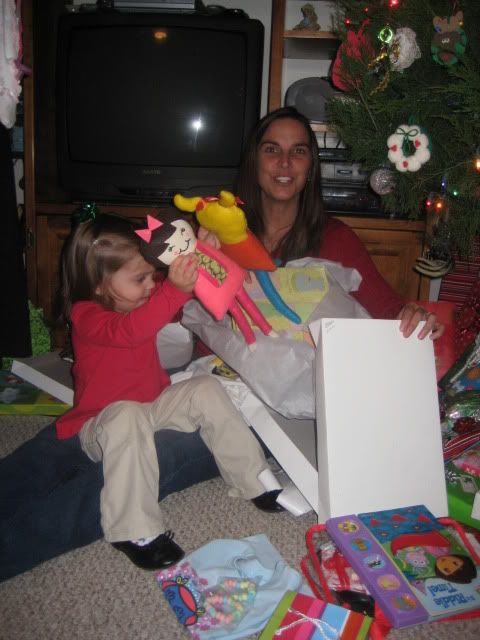 Aw...how stinkin' sweet is this???
And, quite arguably my proudest and most time-consuming handmade project of all time, I made Tay & Tori both matching Ming-Ming (from the Wonder Pets tv show) shirts...these took such a long time, but it was my first time with really detailed applique and I had NO IDEA how many tools and secret techniques there are out there that could have made this a lot easier....BUT in the end, I was super pleased with how they turned out and they were SOOO excited when they opened them, which makes it doubly worth it!! =)
I made Melissa a calendar with the girls and a scrapbook (kindof a year in review deal)....those pictures coming soon!