Last year, I didn't even send out Christmas cards...and it made me sad. I LOOOOVE getting Christmas cards (I'm obsessive over it, actually...I just love getting MAIL!) and this year, after winning blank red & green cards in an Elle's Studio giveaway, I decided to use supplies on hand to make the "same" cards, but with different supplies...I loved how they turned out! Here's the full shot of all of them...
And a few of them individually...most were these or similar patterned papers with slight grouping variations...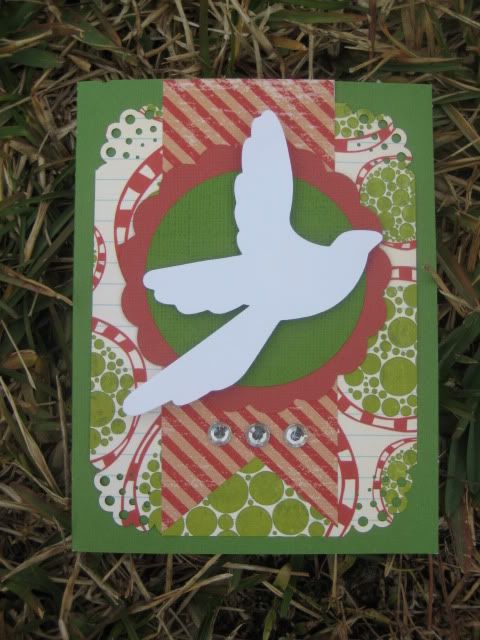 Happy to have them mailed and done! =) Happy Monday!