So this is the Mother's Day craft I promised that I am about a month late in posting! Haha! It's a *little* time consuming but only if you make a gazillion like I did...
Paint small terracotta pots on the outside, and little wooden kabobs or skinny popsicle sticks green. While that's drying cut out or find foam, stiff fabric or flower shaped stickers for your flowers. Glue mini clothespins to the back of the dried green sticks, and glue a chunk of foam (obviously doesn't have to be prettily cut!!) to the bottom of your pots.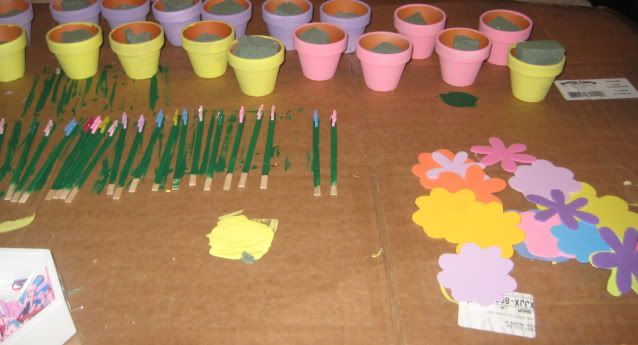 Whew. That was the hard parts...then assemble flowers and glue/stick/etc. to the front of the "stems"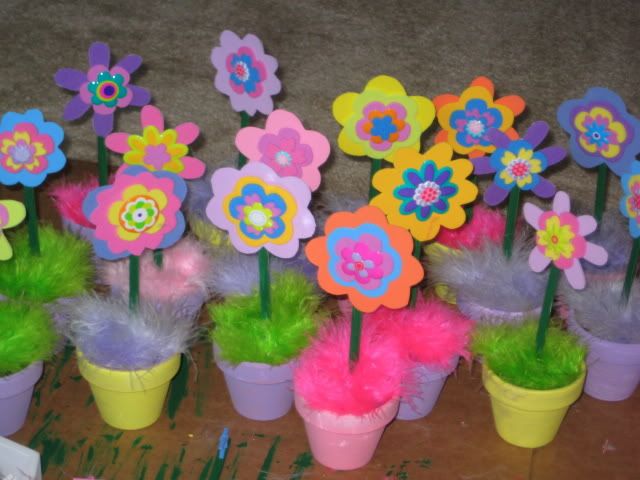 And glue/pin fluffy boa stuff to the top of the foam to cover it up. Cut out little hands (I used my Cricut) and gather bright stickers for children to decorate hands with...once completed use the clothespin to attach the hands to the flowerpots!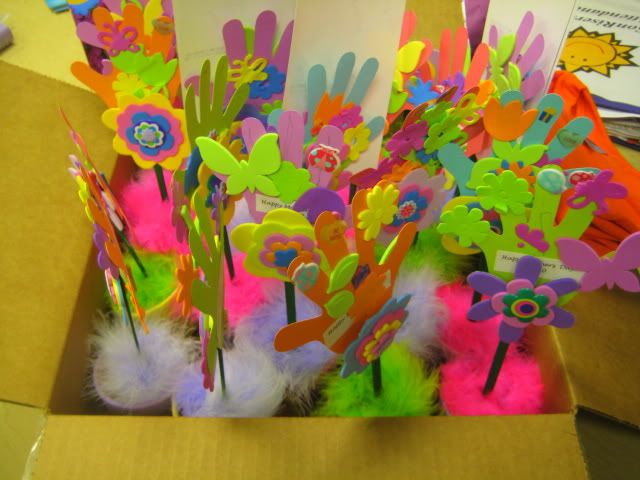 And an example of a finished one: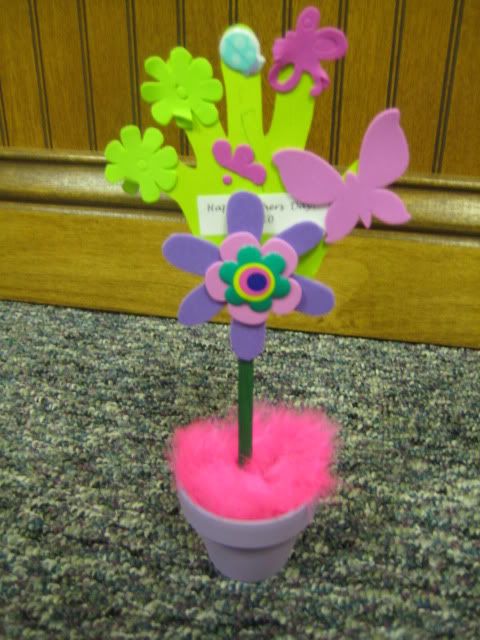 Even though it was a lot of work, the kids REALLY loved them and were so proud! Obviously, if you had an older class or children, they could probably do a lot of this themselves, but with 2-3 year olds...not so much! =)