I have a pretty exciting announcement to make for those family & friends that stop by my blog, my dear, dear friend Melissa has begin regularly updating her
VERY OWN BLOG!
For those of you who don't know Melissa, she is the mother to the two beauties that very often grace my blog and have a pretty big chunk of my heart & usually most of my allowance too, haha! So go check it out!
Speaking of those two little munchkins, this is a page I made starring them both for National Scrapbook Day this past Saturday - got about 9 pages done and 6 cards - so you'll have a lot of "crafty fun" to look forward to on the blog - plus a special Mother's Day craft for children...so keep checking back!!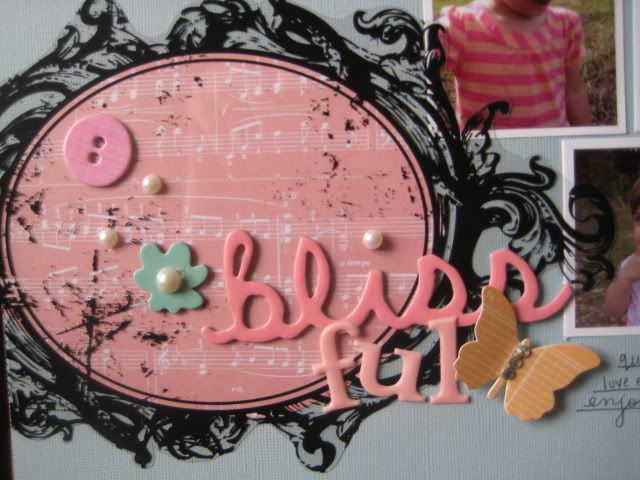 A little Hambly, Jenni Bowlin butterfly love, Doodlebug glitter page borders and of course, the ever-present bits & pieces from the Dear Lizzy line. =)
Enjoy your day!
Amber