Well, if you're sick of looking at my butterfly card set, I can not blame you. I am sick of looking at it too! CPA Exam Part One is over, hopefully I passed. Who knows!?
On to belated Mother's Day cards...this one was for my mother-in-law...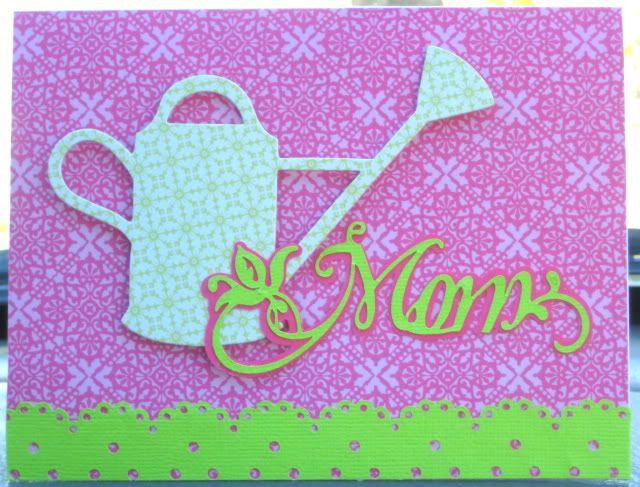 And this one was for my mama...