You know, like really fast and easily...seamstress style. I love making little shirts with iron ons and the such and wish I could whip out some cute skirts and sew up some quick dresses...but well, right now, its on the to-do list. In the meantime, I attempt at managing to get iron-ons to stick...haha!
I did however, make this cute little shirt...the only thing was the fabric (I just used cotton styles) frayed so bad when I sewed it...I ended up have to use fabric glue, which didn't do as well as I had hoped...any suggestions? I love piecing fabric, but wish I could find some colorful solids that weren't so prone to fraying...anyways, this was for Miss Tori's birthday party...the design is off of her birthday plates...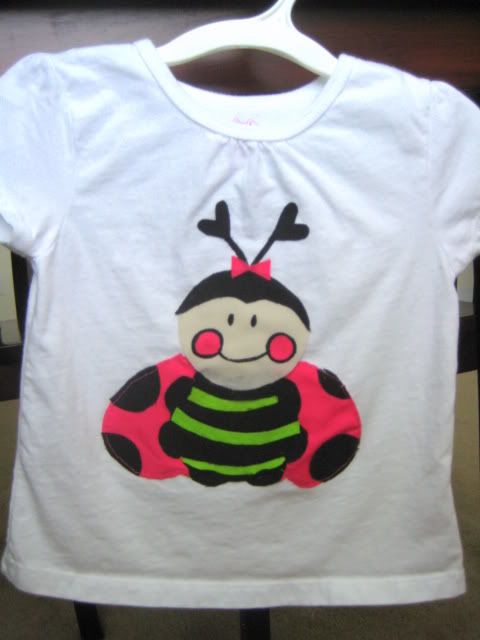 And this pile of goodness is what happens when you are crazy + kinda crafty + an Auntie...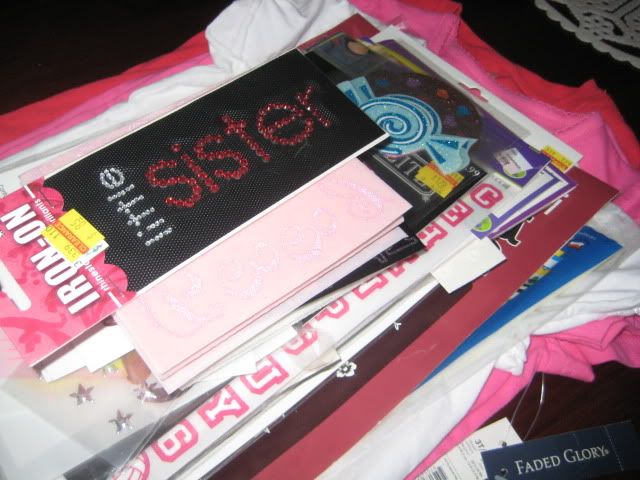 You buy up clearance t-shirts and iron-ons months and years in advance to make t-shirts like this with this little girl. We had a blast making this shirt...but the next three weren't so cute...haha! Salvagable, hopefully, so maybe pictures later!! =) Can you tell she spent the night with Auntie Amber - giant bow, handmade necklace and blinged-out shirt...haha!! What can I say? I'm super girly!! ;)
Have a great day!! =) Amber