Thanks for being patient - or not so patient, depending on who you are - with the lack of blog posts....tax season is finally over and the catch up posts are in full swing, as are my creative endeavors - lots of fun stuff headed to blogland. But first, a recap of Easter and a cute, easy DIY hair accessory.
This was the dear hubby & me Easter morning:
I didn't have time to shop for anything new, so I shopped my closet for something springy...and instead, made a new matching hair accessory...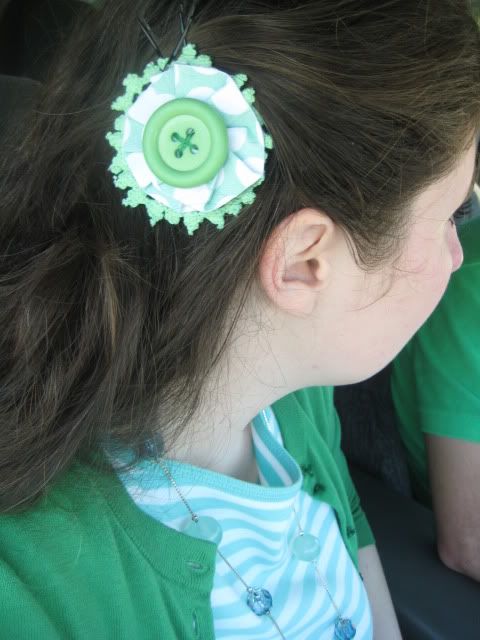 I took a doily from Sweet Vintage and a strip of the cute Dear Lizzy fabric paper, and pleated the self-adhesive fabric paper into a circle and stuck it to the doily. I then grabbed a giant button out of my stash and sewed the button and the whole ensemble onto a bobby pin at the same time. Voila...quick and easy...