...of all kinds! I love to decorate and eat party food....mmm...meatballs, cheese dip, yummy tart punch...anyways...I threw a little shower for this sweet girl...with lots of lace, soft colors and cupcakes! My first attempt at "pretty cupcakes"...a little short of the mark, but they tasted pretty good!! =)
I made little dimensional cupcake toppers....and used many kinds of sprinkles...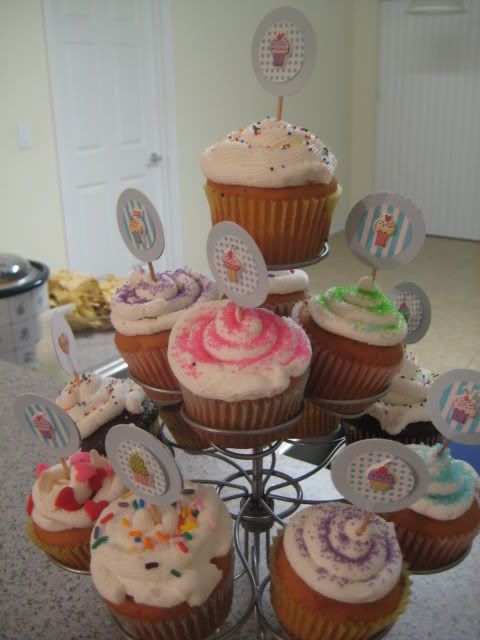 Like I said, not perfect...but...did I mention they tasted good? The leftovers didn't make it a day at my work...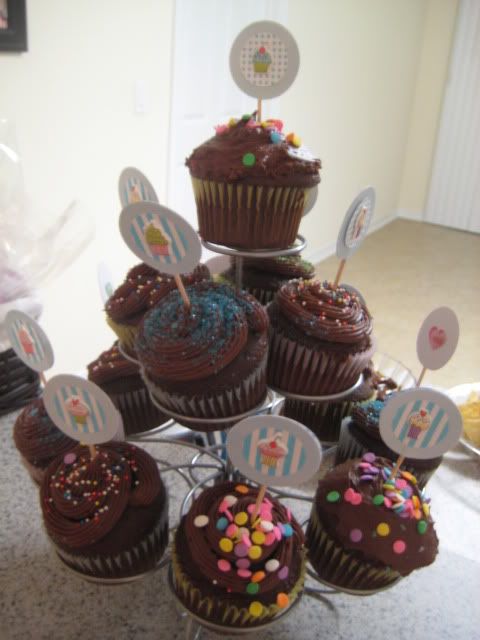 A little scrapbook paper, coffee filter, lacey banner...I have a little thing for banners...so glad they're "in" right now...