I have been SOOO busy with lots of fun stuff...cooking, cleaning, painting frames for DOVES, and working on a fun little secret that I am so excited about...more soon! I've also been doing the not-so-fun stuff...job-hunting and errands galore.
All that to say, I haven't been doing much scrapbooking at all...however, I have some FUNNNN Melody Ross stuff on the the way to me (hopefully it will arrive today!!) that I can NOT wait to play with!!!
But I can hardly post without a picture so here's TaylorCutiePie with the balloons Adam and I bought for her birthday; Auntie Amber made her take a picture; what can I say, I'm a cheesy scrapbooker like that! Ha! =)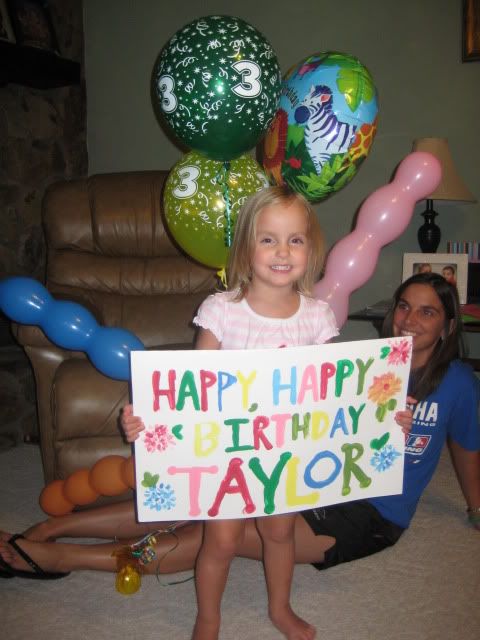 Hope your day is great!