A few weeks ago (!!!!! How the time flies!) we went to Tori's 3rd birthday party at Pump It Up!
I ironed on "Chunky Monkey" onto the back of her monkey shirt her mama bought her...it was so cute.
She loves her Uncle Adam!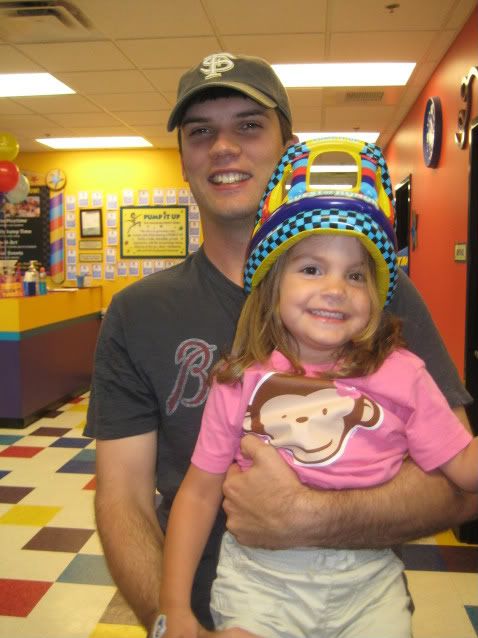 Beautiful cupcakes - guess which one was Taylor's??