Well, I am way, way behind on posting so many things, but I am trying to just do it whenever I have time, so...up next - Meg's birthday. We ate at Capt Anderson's (yum, yum!) and went putt-putting. Then we had a little family cupcake tasting party and opened Megan's present..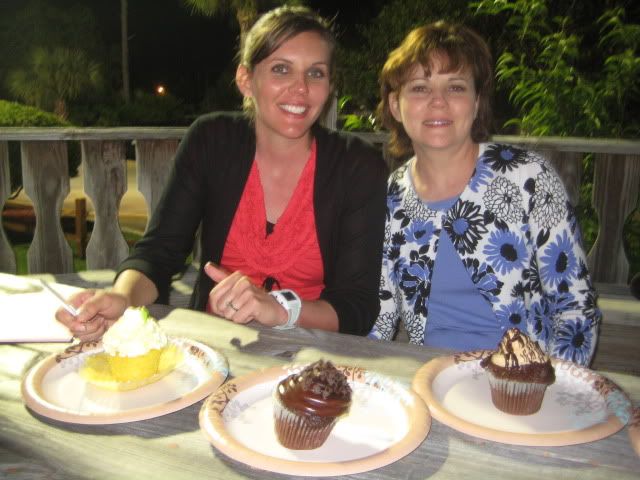 Lemon, Death by Chocolate, and my favorite, Peanut Butter...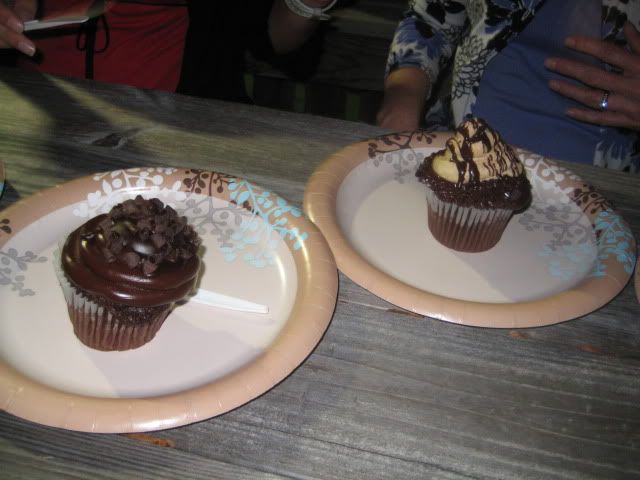 Okay, if you insist, one more shot of the cupcakes.
Me, Adam, Stephen, Meg
And the card: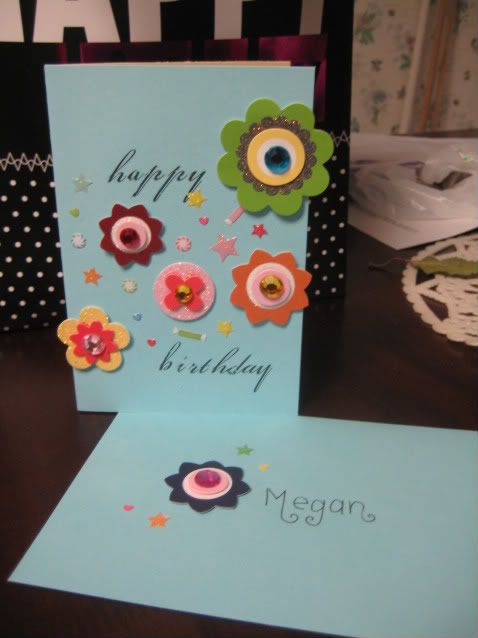 Next birthday, Megan will have a baby! Time flies! :)