These two little munchkins love wearing Auntie Amber's headbands when they come over. It's usually one of the first three sentences upon coming into the house...
"Auntie Amber, can we wear your pink fluffy (or glitter, or black flower or whatever they fancy) headband?"
"Why, yes, you can!"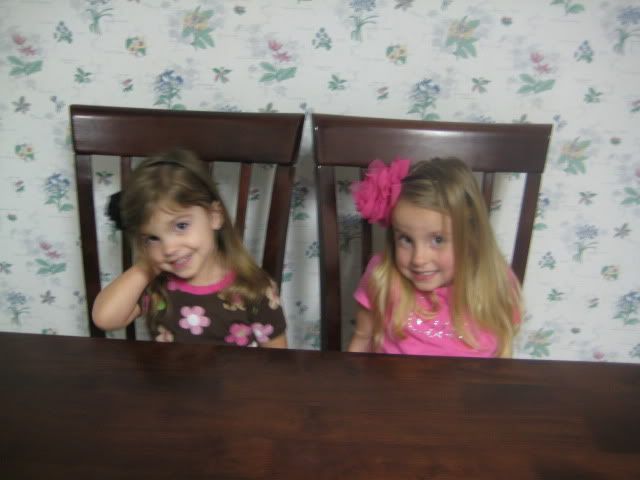 On this particular day, our activity was making cupcakes...each with a gazillion sprinkles. Vanilla for Taylor, chocolate for Tori.
Then, when it came time to work on Tori's set of cupcakes, she said "Are we done with cupcakes?" I said "Do you want to be?" (Taylor loudly chimes in - NO!) but Tori said "Yes, I am done. Taylor can do mine." (Taylor was happy about this!!! Though I was a little baffled - seriously, when did she stop loving to decorate cupcakes?!) The next thing I know when I went to check on her she had snuggled up with Uncle Adam on the couch. (Guess how happy that made him that she chose HIM over cupcakes?!) :) She came back in about 10 minutes to finish up the decorating...but it was so sweet!

Have a happy, happy day! A