So I have some goooood news...I have been hoarding up a collection of scrappy layouts, cards, and altered items for a fun *scrapbook week!* Yay! So, I've pre-posted a fun post every day this week! Hope you enjoy!
Here's whats up for today: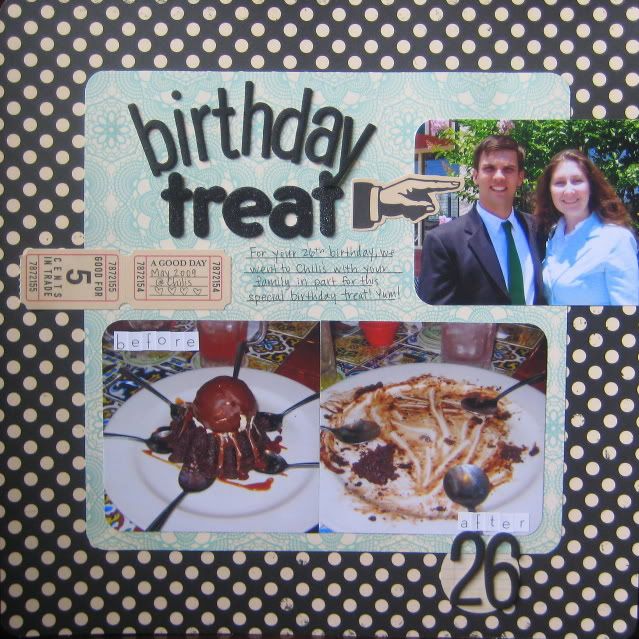 Kindof in keeping with my new philosophy - you know, the one where I actually scrapbook some of the picture I have developed...haha! Anyways, pictures are from last year on Adam's birthday...yummy Chili's Molten Lava Cake!
Happy Monday! Amber