Don't you think? I'm a big fan of lots of little snack foods and cheese dips and meatballs. Yum.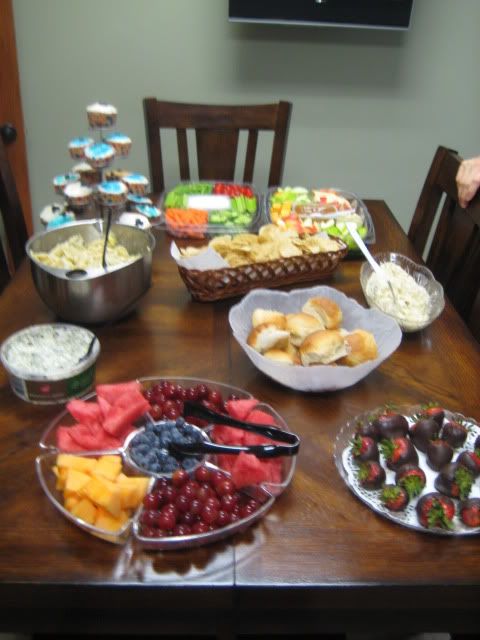 We had a baby shower in honor of Russell (one of my bosses) becoming a first time grandaddy!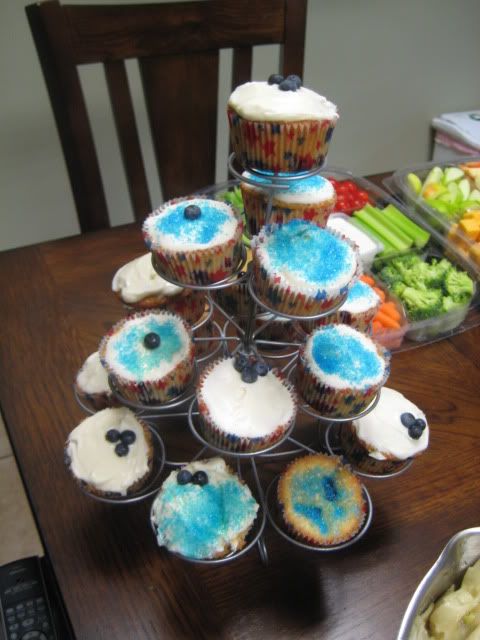 Mindy made yummmmmy blueberry cupcakes...mmm!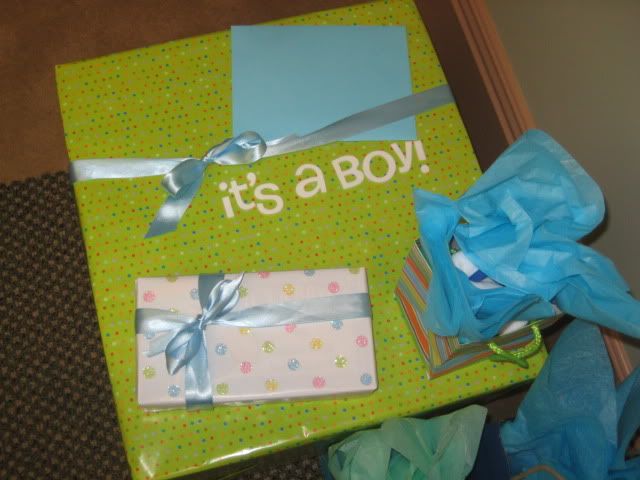 We wrapped each present individually...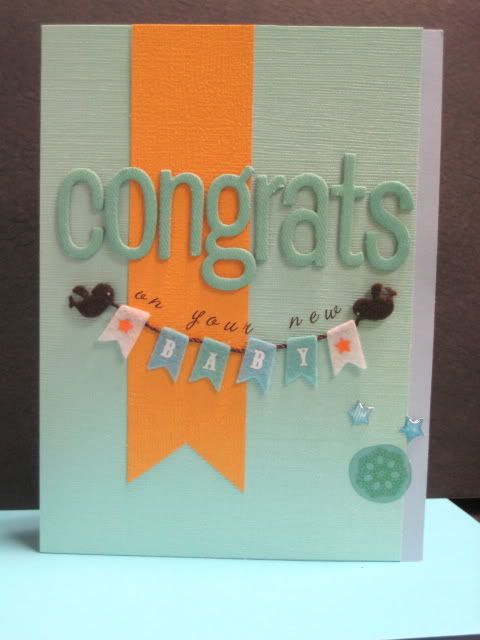 And I made a card....I actually fixed this to say "Congrats on your new GRAND baby" but forgot to take a picture afterwards!
Have I ever mentioned I'm a big fan of "occasions to celebrate"? I am. I love babies, baby showers, birthdays, birthday parties, anniversaries, holidays, etc. It's just fun to me!
Anyways, Russell's son had
his baby
! He is so cute! And the grandparents are just glowing! It almost makes me want to make our parents this happy...but not quite yet! ;) (Sorry, Mama!)