Brace yourself: there is a gazillion cute, cute pictures in this post. We (see below) threw a shower for a Stacy (see second picture) who is having a baby girl - Presley Grace...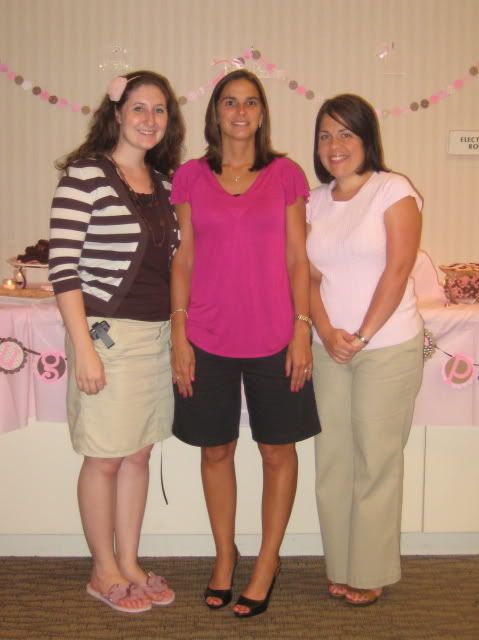 p.s. Please note the very cute color coordination. I am a big fan of all things color coordinated...closets, scrapbooking paper, and wardrobe choices!! Please also note above my slightly crazy j.crew flip-flops that Melissa hates...I like 'em!
Here is the whole decorated room: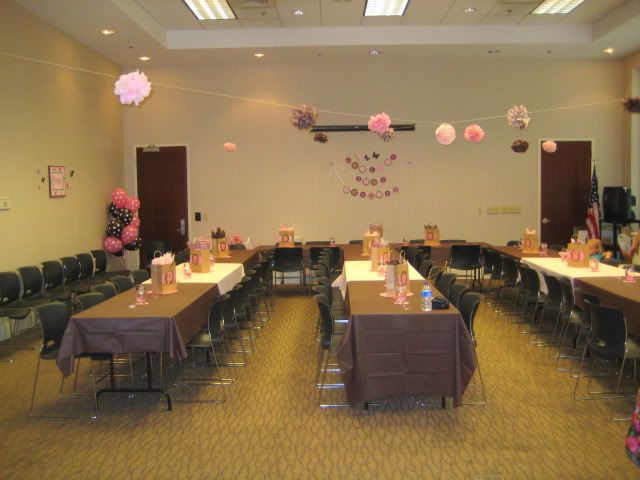 The centerpieces were bags with initials that spelled out "Presley Grace" and was part of a game we played where we had baby items that started with each letter and the person with the most correct guesses won a gift card to Target or Starbucks...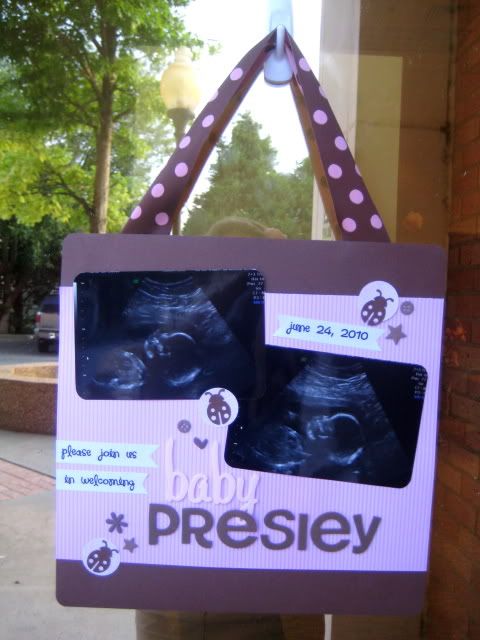 This was a door sign I made using sonogram pictures and ladybugs that were also on the invitations...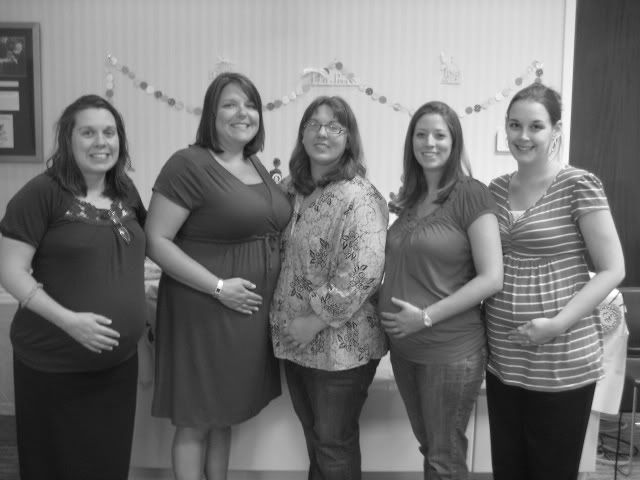 We have a lot of sweet women that are pregnant at our church right now....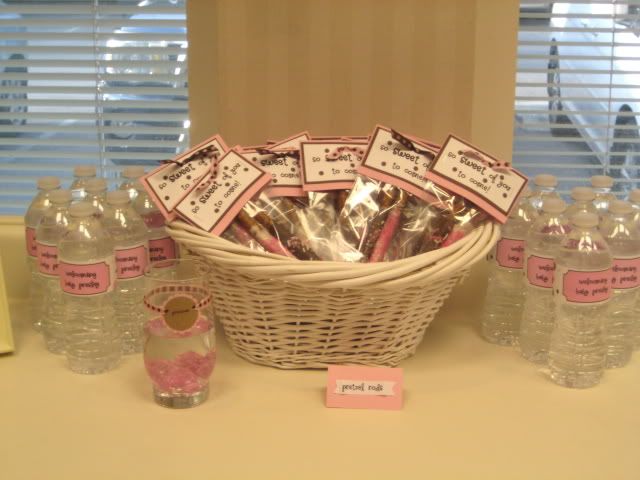 Water bottles & pretzel-rod favors...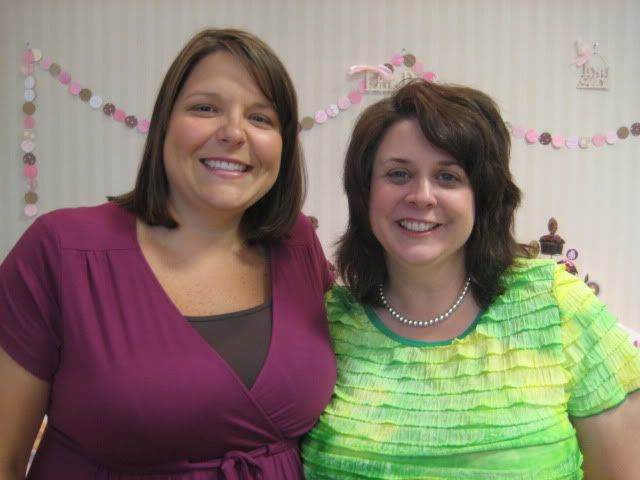 We also took a picture with the mom-to-be and each guest and had them write on a 4x6 card some advice and are in the process of putting them in an album (picture side by side with index card). I'll have to take picture of that project when completed!
Welcome Baby Presley banner - cut out with my Cricut!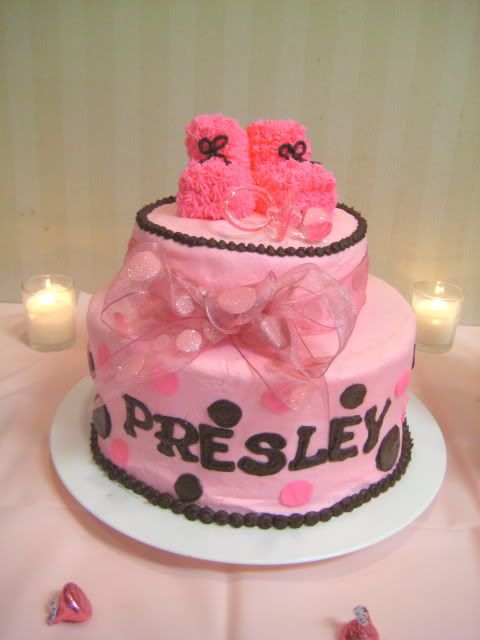 The beautiful cake Jennifer made...