I sewed and stuffed these cute paper fish for my lesson in my Wednesday night class at church...we have been learning about the miracles of Jesus and this particular week we talked about the miracle the disciples experienced after fishing all night and catching no fish...until Jesus came along and told them to cast their nets on the right side...we had a "boat" and fishing net (crab net) and these lovely paper fish....and everyone got a turn to be the disciples....it was really cute and fun. =) I love it when the Lord blesses me with creative ideas!!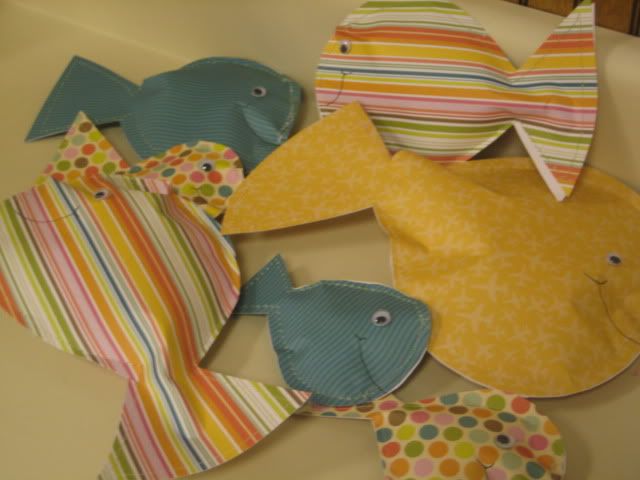 These were our little activity sheets - scrapbook paper handcut fish, photo squares, and leftover netting from mini nets (below!)...super quick and easy!
These little nets were my pride and joy...haha...they took about an hour to make, so a bit of a time investment but the kids LOVED them...they kept emptying and filling them back up and singing our little song during snack time. So stinkin' cute.
Here's a closer shot....