Adam & I are Florida State fans...obviously, that's not really anything to be proud of this season...ha?...but I took these pictures before we lost three games, and they're too cute not to post.
Mr. B & Uncle Adam:
Uncle Adam is a little exciteable when it comes to football games: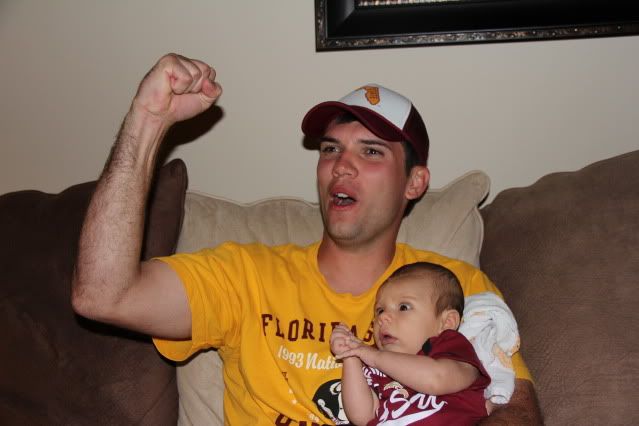 Barrett doesn't know how to react to all the excitement...
But he figures it out with a little help from Uncle Adam: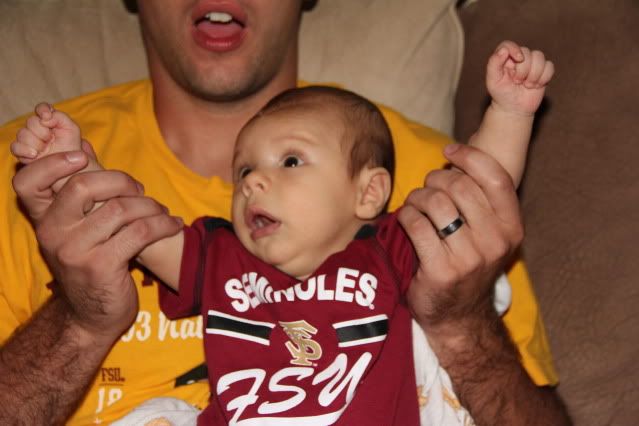 With Auntie Amber too!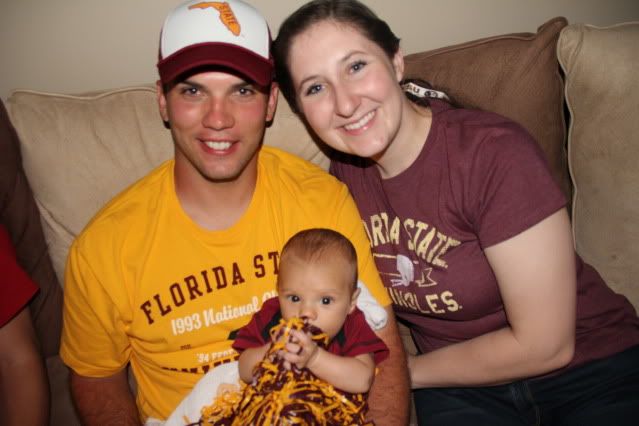 He decides he's not too keen on having crazy pom-pom hair...
get it off...please.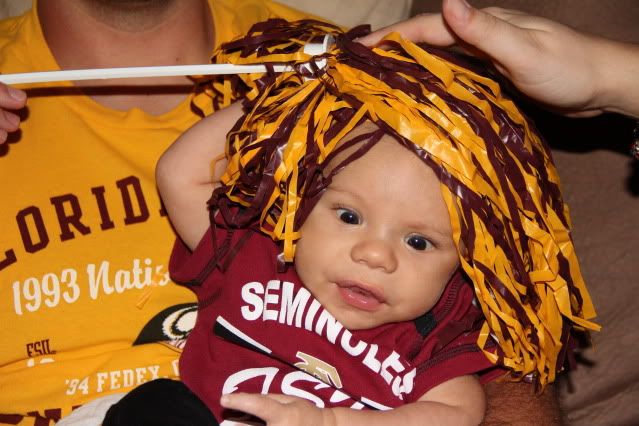 And, really, even after Uncle Adam teaching him how to cheer for the Noles, he's still not sure what all the yelling is about...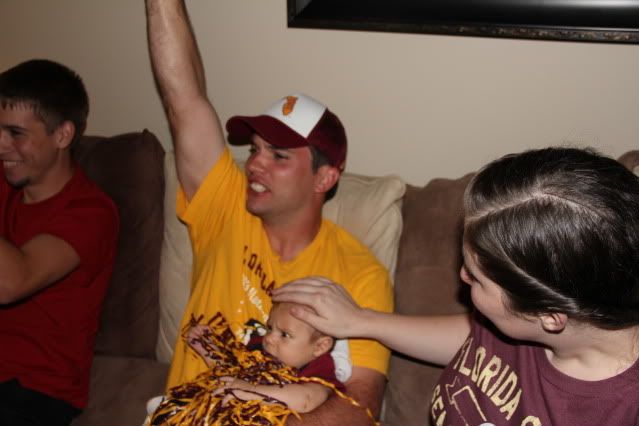 But don't worry, we are sure he will learn soon enough!!
With Mommy...
I bought him a cute little Florida State onesie AND a Nebraska onesie at the collegiate store in our local mall. Because Barrett's Daddy is a Nebraska fan, and in spite of Auntie Amber posting looooots of Florida State pictures about Barrett, she is actually trying to remain sortof unbiased about Barrett's football fanhood and buys Nebraska AND Florida State attire evenly for baby Barrett.
If Auntie Amber had pictures of Barrett decked out in Nebraska gear, she would post them here...you know, for the sake of being unbiased...and because Barrett is so cute in whatever he wears. But she doesn't have any...yet. To be continued?
The end.