So, quite belatedly, I would like to point out that I have had another birthday and am now over all the "young" birthday milestones (you know, 16, 18, 21)...it's kindof sad, but true. I am now twenty-two. Haha, I just said that because it rhymes!
Sadly, I had a very busy weekend (which equates to = I studied all night and day all weekend long) but I had a fun birthDAY at work with lunch with the ladies and this yummy ice-cream cake.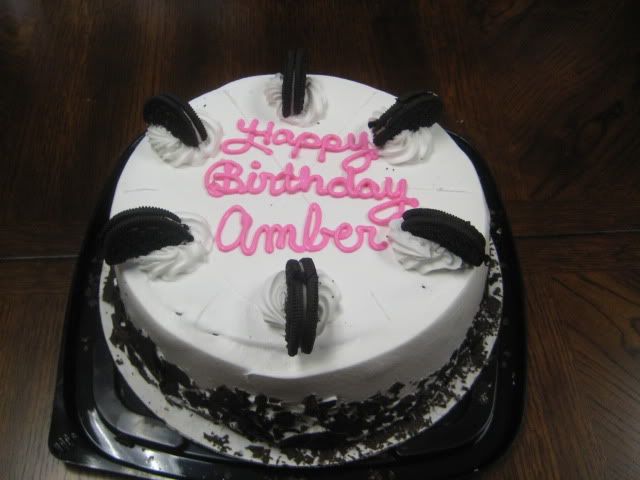 Yay for ice cream cake! =) And here's to a less busy birthday weekend next year....
Thanks for popping in! Amber