Little Taylor & Tori came over this past Thursday and we have a blaaaast...sidewalk chalk, water day, lots and lots of homemade popsicles, and toooons of pictures. It was an experience in the ways of children (lots of funny little stories)!! =) Here's a quick rundown:
Taylor spent the night after church on Wednesday and got some cute pictures with Adam (she LOVES him...can you tell!?! haha)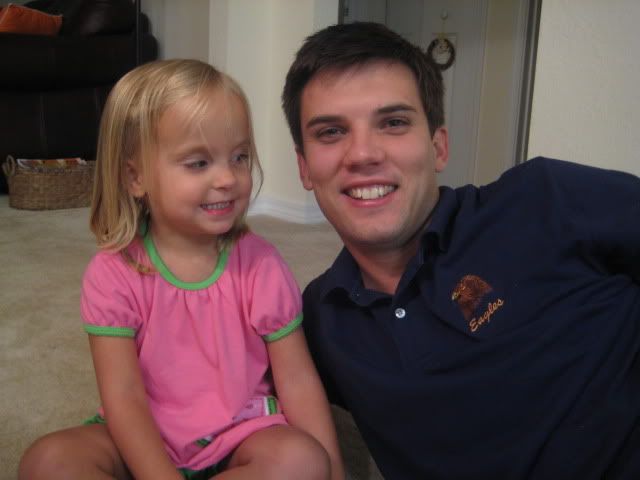 The next morning...I love her little bed hair and had to have a picture...
Dressed and busy making pretty beaded necklaces and bracelets.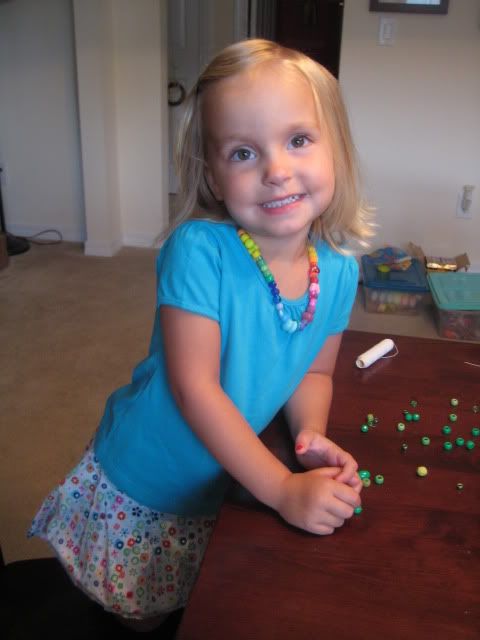 We played outside with a jumbo box of Crayola sidewalk chalk ($2.50 at Wal-mart on clearance)...they both had fun getting chalk ALL over them...look at Tori's hiney below! Hehee!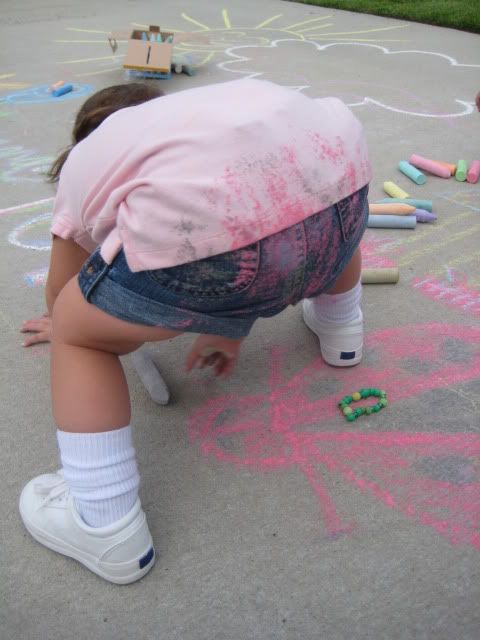 Then we had...as Taylor called it, "Water Day"...which was just a couple hours outside playing in a little sprinkler/shallow pool that Melissa bought for us to play with...and threw TONS of water balloons and ate two trays of homemade popsicles..yum!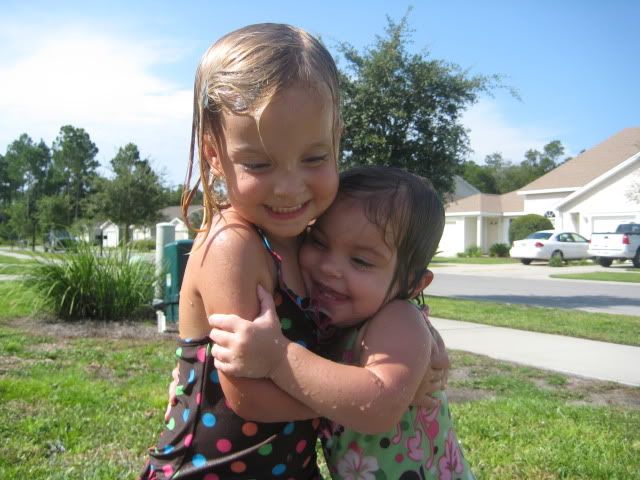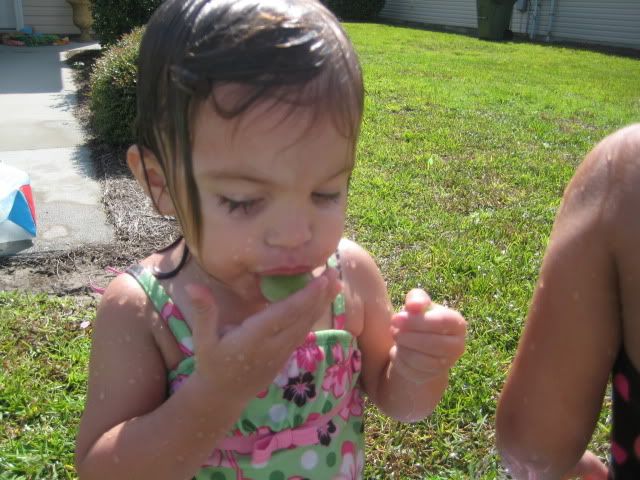 Then we took baths, ate lunch, colored, blew up lots of balloons and took a nice nap. (I stayed up and got my broken internet fixed and was really tired that night...kids are so much fun but so exhuasting!) When they woke up, we went outside for pictures (surprise, surprise) and then went to see Grandma & Grandpa Benton before going back home to Mama and Daddy's.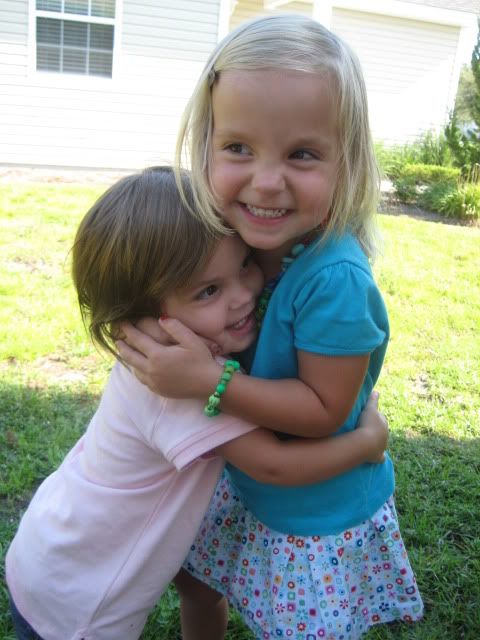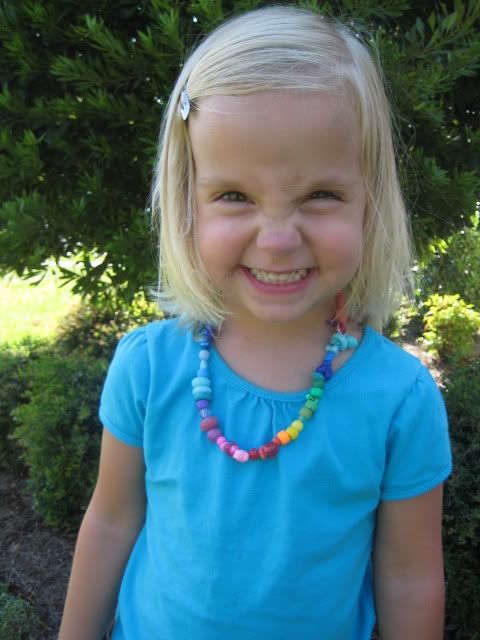 It was a really fun day...love these two! =)