Met up at my parent's house and I forcefully requested some pictures...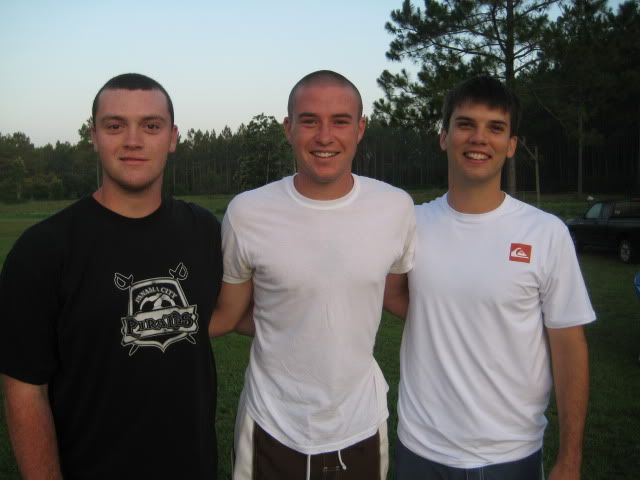 Then we got there and Daddy's motor got overheated, so Trevor and I rode around to get my parents...and Trevor's boat towed us all back to our little "hole."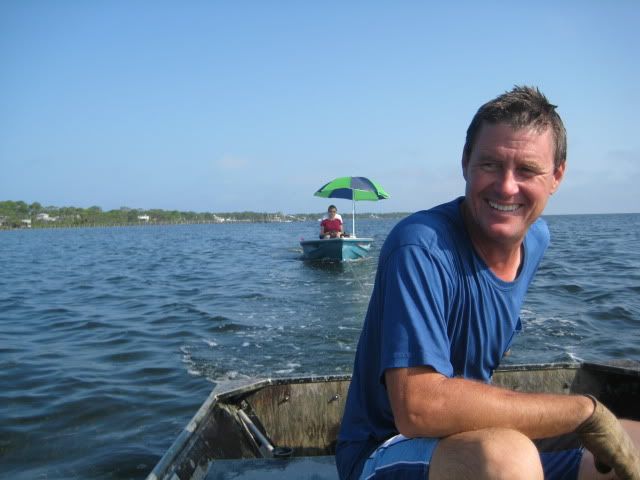 Unfortuanately, our hole wasn't hopping, so we started driving around...and Adam found this guy...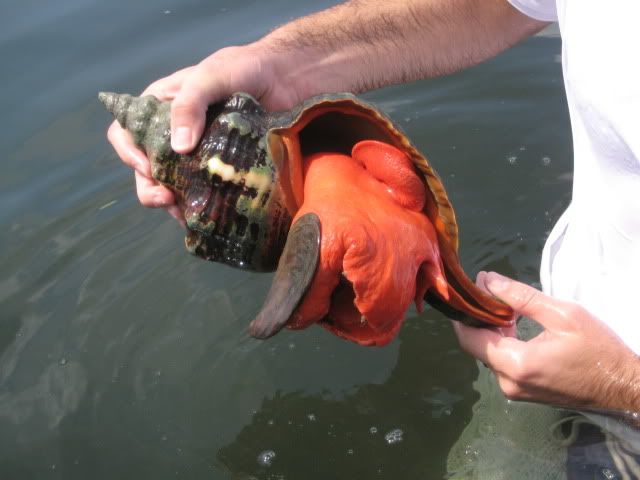 I had never seen one of these before (actually, only my Dad had) and Adam wanted to keep it and eat it, but ultimately, we decided to wait and research HOW to eat it, before we keep one...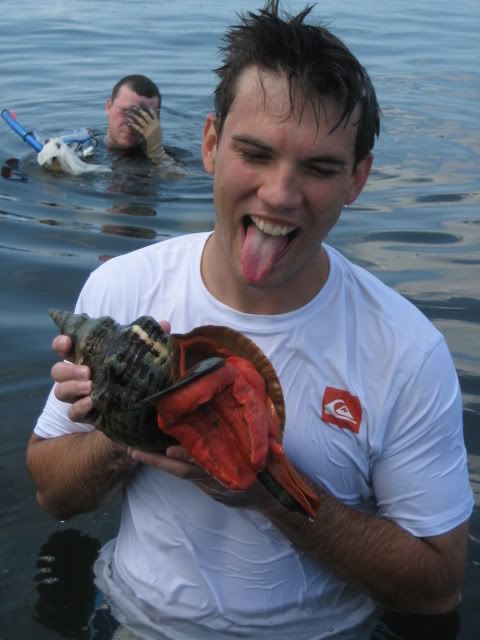 We kept him in a bucket of water and he kept trying to escape!!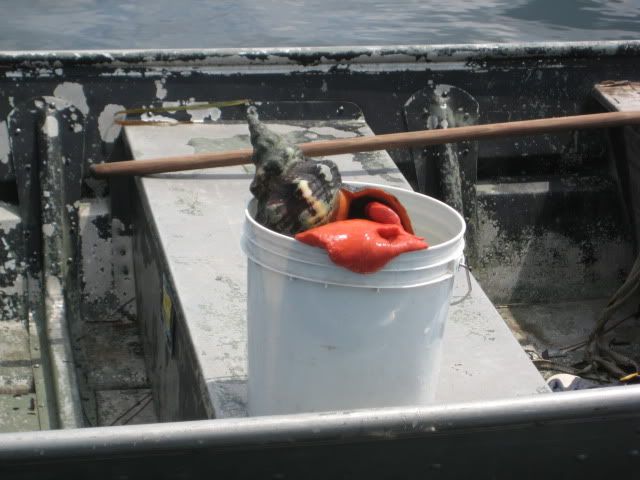 We stayed in the boat and read and napped and took pictures (lots & lots)...we had seen a very large shark in very shallow water earlier and I was a bit scared to get out in *Shark Territory*...haha...I'm a scaredy-cat, it's true! =)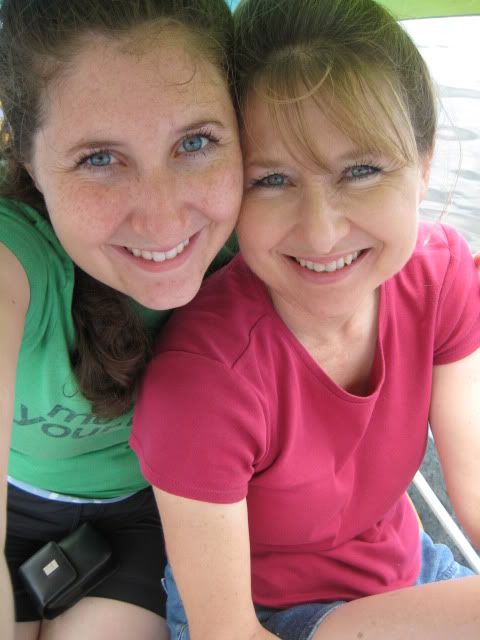 The guys scalloped their hearts out though...and had a LOT of yummy scallops to prove it.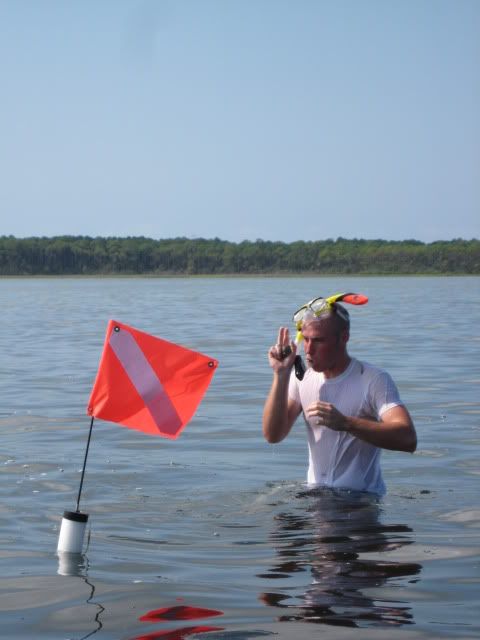 My dad is a master scallop shucker...he told us on this trip he used to sell scallops (which um, I didn't know!) and my Nanny & Pops used to help shuck them (and were at one time FASTER than him)...Whoa! Adam and Trevor help shuck, but it's kindof like an art - to be fast AND keep them intact! Although, Adam and Trevor are WAYYYY better than when they first started, haha! I actually can shuck scallops too (definitely the slowest, by far)...but I think they prefer if I
don't
help, heehee!