Taylor-Bug turned four at the beginning of October...it is hard for my mind to reconcile myself to the fact that she is FOUR...crazy to think about, really...but true. She had her party at Pump-It-Up and had a BLAST...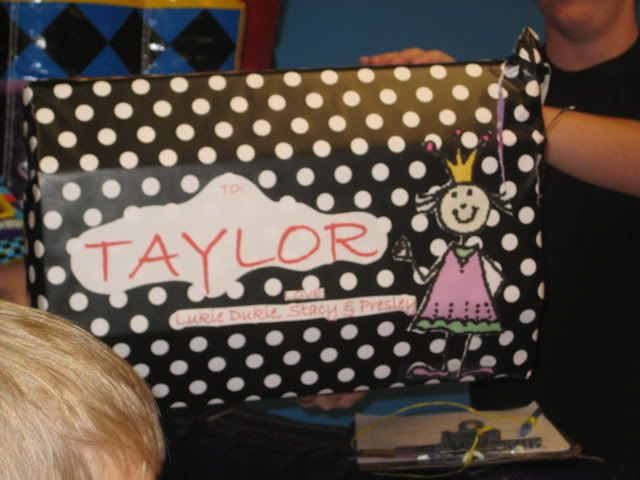 Got toooons of presents...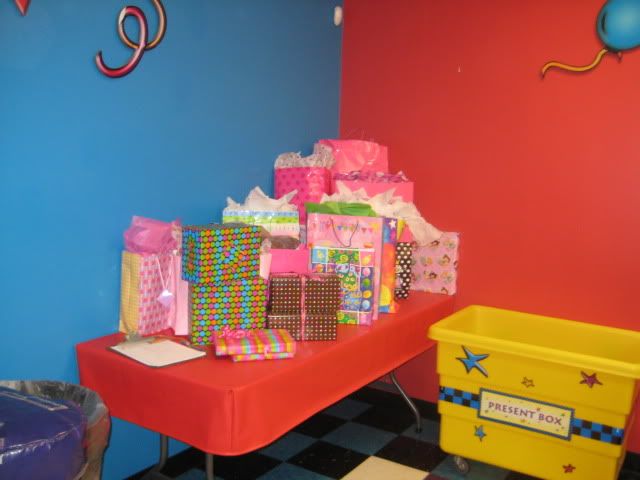 Sat on a giant inflated throne and had an inflated crown and scepter!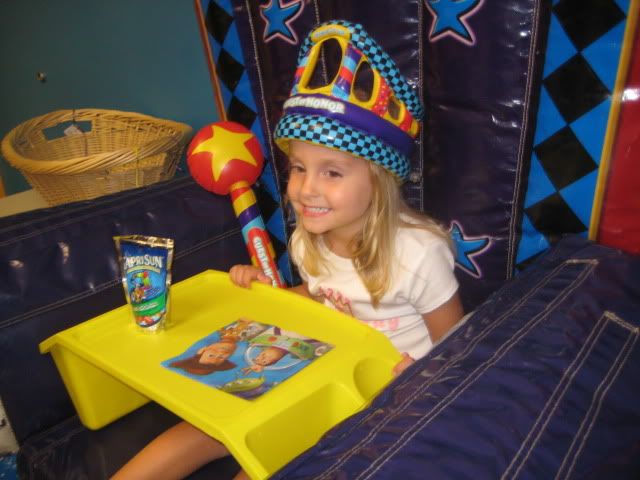 She held up all her presents like this so we could take pictures...it was SO adorable...also, I want my attempt to meet her requirements for a birthday shirt...she wanted it to have a "crown and say 'birthday girl' on it" - she knows what she wants!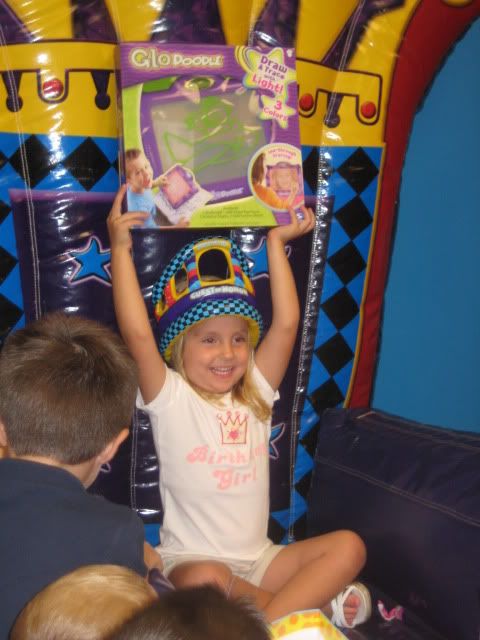 This little booger was being very sweet & loving at the beginning of the party..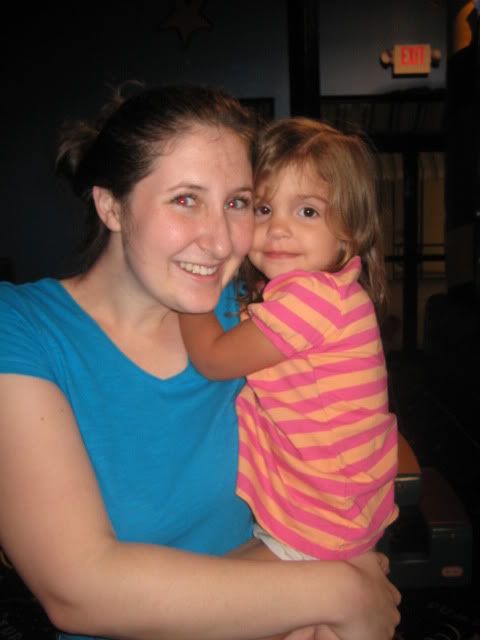 The board at Pump-It-Up for Taylor's birthday...