...Mostly, this post was fueled by guilt, because honestly, how could I have withheld these pictures from Melissa?! They are tooooooooooooo cute for words. =)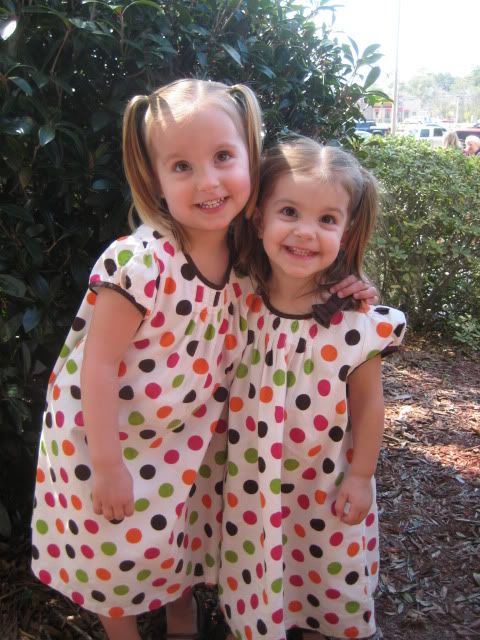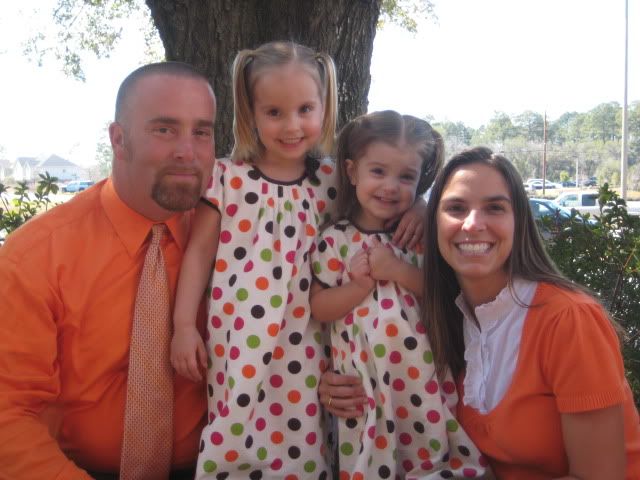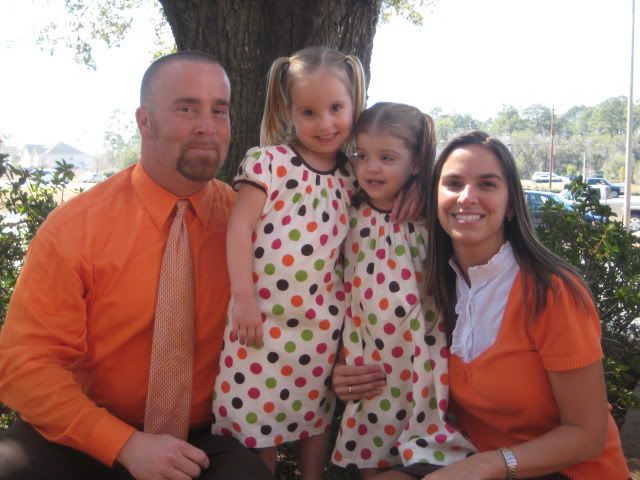 I think this might be the best one of the bunch!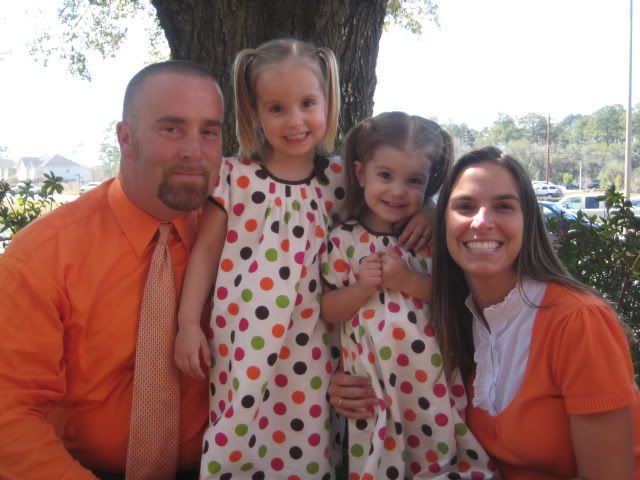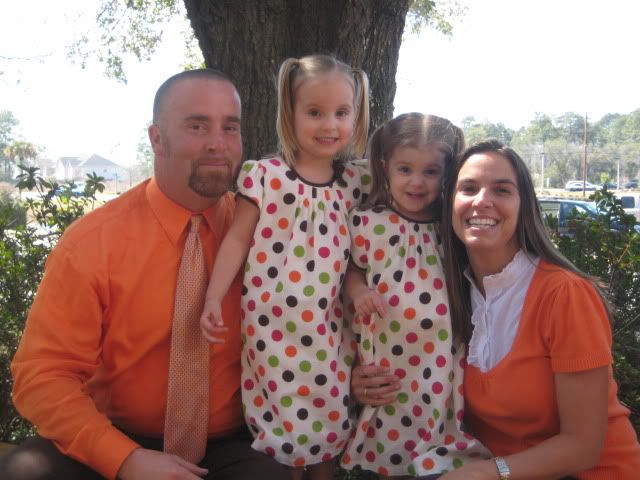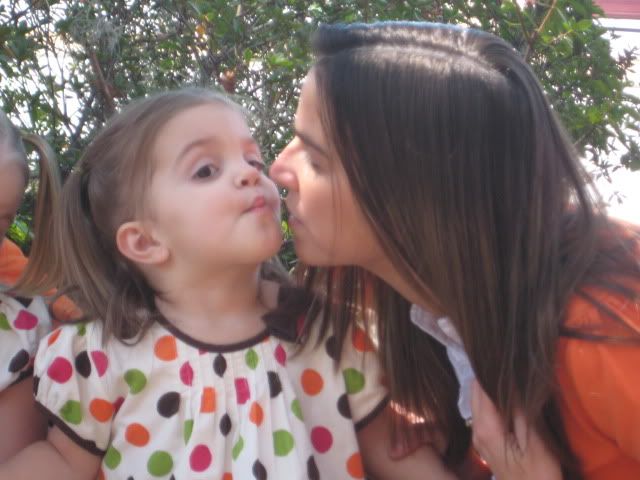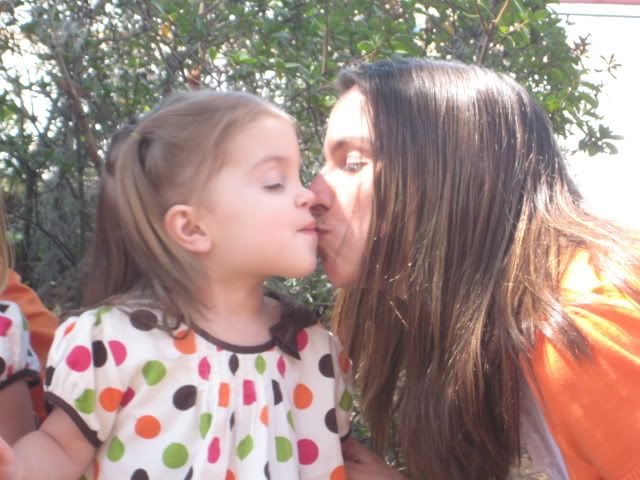 Then, of course, the famous grab-Daddy's-leg pose...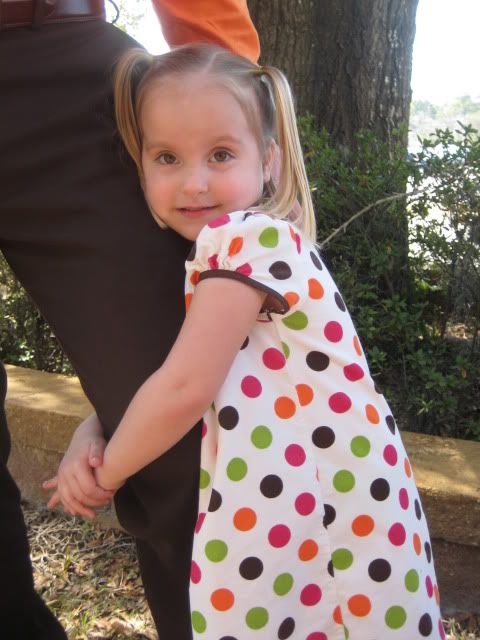 And the face that comes right before the delighted "CANDY!" squeal! Haha!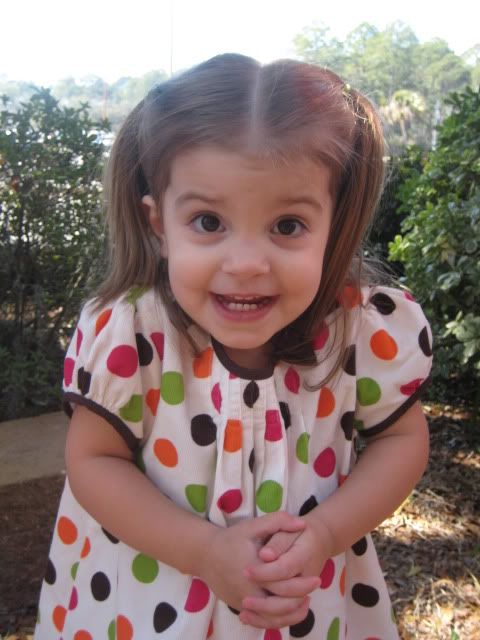 Walking to our cars...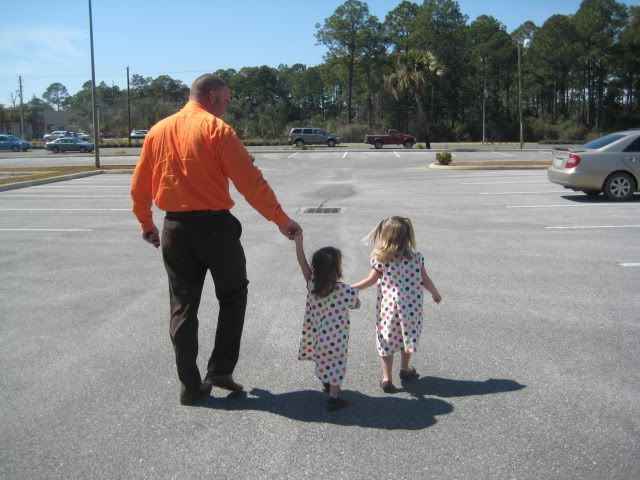 Uncle Adam trying to capture Tori's affections - only successful due to presence of yummy candy...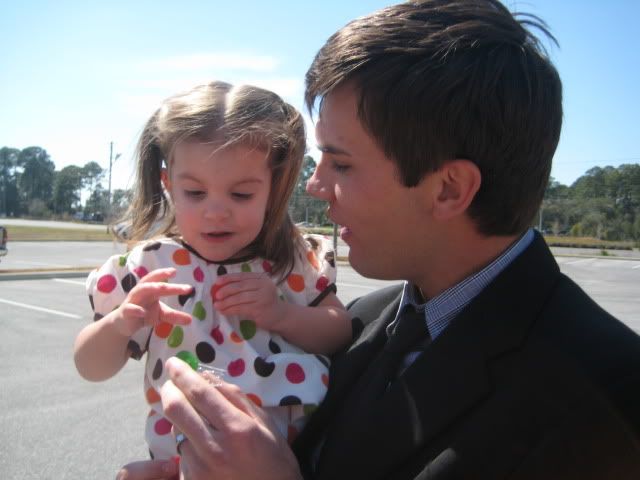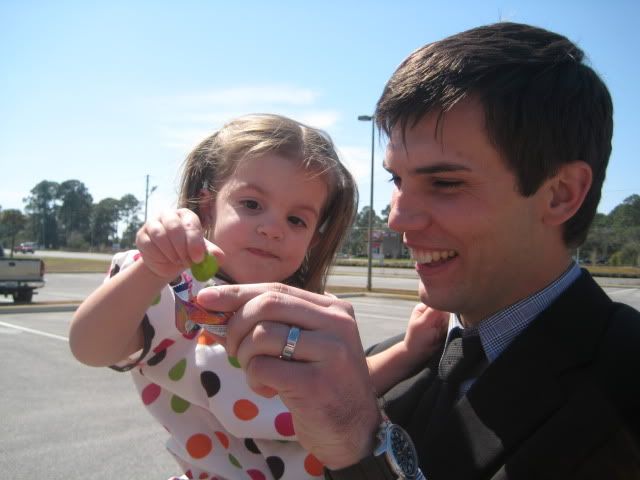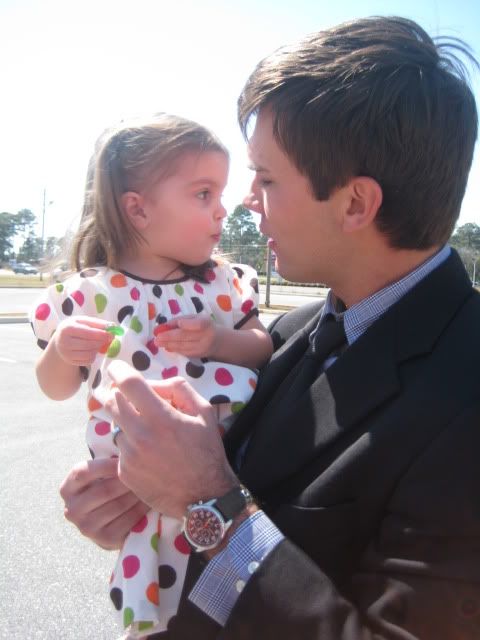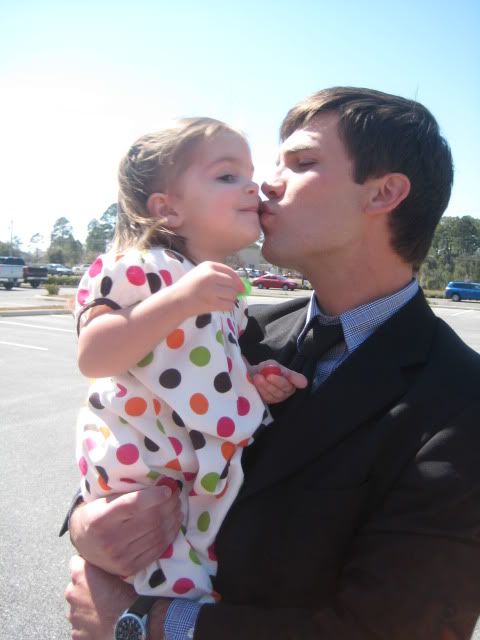 Really, Uncle Adam, I am trying to EAT here!
Have a great day! =)