My first sewing-clothes adventure: I made a shirt for Taylor (using a Target shirt as a pattern) and did pretty good on my sleeve seams, but forgot to hem everything for I sewed the sleeves and sides all up (that was my main worry). Anyways, it's not really the greatest ever but Taylor came home with us a couple Sundays ago and saw it and wanted to put it on. I let her, to see the sizing, etc. It was big anyways. Of course she didn't want to stand still for the camera, so we have roll-on-the-floor-giggling-photo...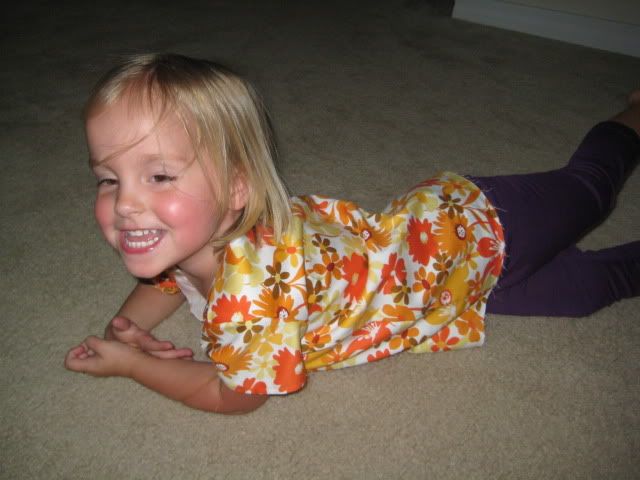 Then giggling-HYSTERICALLY-while-Adam-tries-to-"help"-(notreally)-photo...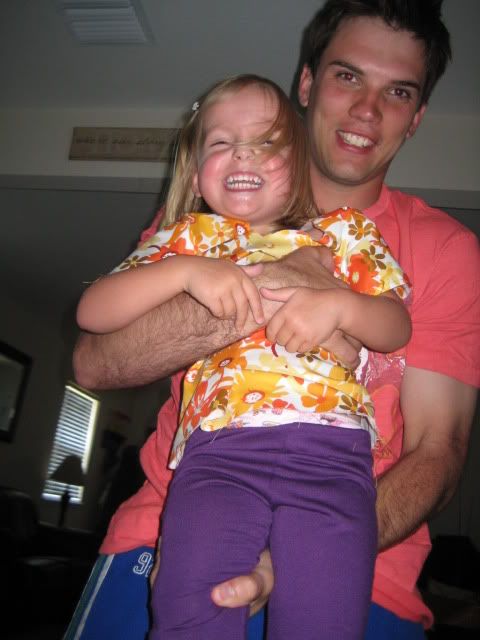 Then...I-will-stand-here-so-I-can-have-some-bribe-photo (but no smile for you, Auntie Amber!)
But she does smile lots for me later on...look at how big and adorable this girl is. Love her...found this cutie pie skirt at a yard sale for $1 and she wore it to church that night! =)
And randomly, a baby card using the new, fun, totally me line from Michaels (it's a five minute card, because other crafty things are like, um, swallowed by homework, late night crams, house cleaning, working, occasional showering, and classes). You know, life.